---
Dr. Peter Hammond is the missionary director of Frontline Fellowship. He has pioneered evangelistic missions and established Christian schools and Bible colleges throughout Africa, particularly in Sudan to persecuted Christians. In the course of his missionary activities, Peter has been ambushed, come under aerial and artillery bombardments, been stabbed, shot at, beaten by mobs, arrested and imprisoned. On some mission trips, he has flown far behind enemy lines to the beleaguered Nuba Mountains in Central Sudan with tons of Bibles, books and relief aid.
My Meeting with Nelson Mandela
Directed by Clint Eastwood and starring Morgan Freeman as President Nelson Mandela, Invictus makes a major contribution towards the building up of the mythology of Nelson Mandela as a modern day idol. This stirring film on South Africa's 1995 Rugby World Cup victory includes serious distortions of history.
Time and again the film focuses on Mandela's imprisonment on Robben Island, often with dream-like imaginative flashbacks of Nelson Mandela breaking rocks on Robben Island. The film even includes a pilgrimage to Mandela's cell in the prison on Robben Island, but there is never any mention of why he was imprisoned.
Nelson Mandela was the head of UmKhonto we Sizwe, (MK), the terrorist wing of the ANC and South African Communist Party. He had pleaded guilty to 156 acts of public violence including mobilizing terrorist bombing campaigns, which planted bombs in public places, including the Johannesburg railway station. Many innocent people, including women and children, were killed by Nelson Mandela's MK terrorists.
Invictus never mentions Nelson Mandela's open support for brutal communist regimes such as Fidel Castro's Cuba, Robert Mugabe's Zimbabwe, Red China, Gadhaffi's Libya, Saddam Hussein, Yasar Arafat and other dictators. During the very time covered by Invictus, Mandela received Fidel Castro, the longest reigning dictator in the world, and gave him the highest award that South Africa could give and then had both Houses of Parliament gather to hear an address from the Cuban tyrant.
The Ugly Reality
During the very time covered by the movie many hundreds of white farmers, and their wives and children, were being brutally murdered, actually tortured to death, often by UmKhonto we Sizwe guerillas, many of whom were now part of the South African National Defence Force.
Double Standards
Although Invictus gives all glory for the Springbok Rugby World Cup win to Nelson Mandela, it does not attach any blame to him for the rising crime and plummeting economy. During one short visual in the film Mandela looks at a newspaper headline which speaks of the rising crime and plummeting rand. This reality deserved a little bit more attention. During 46 years of National Party apartheid rule over 18,000 people had been killed by rioters, terrorists, by the police and the army, on all sides, including terrorists, civilian victims, military casualties and police. A total of 18,000 dead during 46 years of conflict. However, in peacetime, under Nelson Mandela, an average of 20,000 to 25,000 people were murdered every year.
Fueling the Crime Wave
Yet to celebrate his birthdays, Mandela would regularly open the prison doors and set many criminals, including armed robbers, murderers and rapists, free. Some of whom were murdering and raping within 24 hours of being released.
Economic Deterioration
In the 1970s, even while facing terrorism, riots and engaged in a border war with the Cubans in Angola, the South African Rand was stronger than the US Dollar. However, after years of US sanctions, the South African Rand had fallen to R2 to the Dollar. Under Nelson Mandela even with no war, no sanctions, no riots, no conscription, and with massive international aid and investment, the Rand plummeted to R8 to the Dollar, and even R10 to the Dollar, then R12 and even to R14 to the Dollar for a time. But according to Invictus, no blame can be attached to Nelson Mandela for the economic deterioration and the sky-rocketing crime rate under his presidency. However, he should be given all the credit for what the Springbok rugby team achieved on the field!
Legalising Abortion and Pornography
Viewers of Invictus also need to be aware that the kind and thoughtful gentleman portrayed in Invictus was the prime mover of the legalisation of abortion, pornography, gambling and homosexuality in South Africa and of the introduction of sex education in public schools. Since Nelson Mandela forced through the legalisation of abortion, not even allowing ANC MPs a conscience vote, and signed it into Law, 1 February 1997, over 900,000 South African babies have been killed through abortion, officially, legally and with tax-payers money.
Why open air preaching is necessary
Peter Hammond discusses various means of evangelism and why open air preaching is necessary.
Does God love everyone equally?
Peter Hammond discusses the danger of just preaching the love of God without laying the foundation of His law and His hatred and anger toward sin.
The Book of Acts
In the Book of Acts, the Apostles' preaching was followed by either revival or riot.
Open Air Preachers of the Reformation
John Wycliffe translated the Bible into English in 1382 and is known as The Morning Star of the Reformation. Wycliffe founded the itinerant order, the Lollards, who preached the Word of God to the common people in the countryside.
Together with Calvin, William Farel worked to train missionary preachers who spread the Gospel to other countries. He is most often remembered for having persuaded John Calvin to remain in Geneva.
Open Air Preaching in Early America — George Whitefield
George Whitefield's open air evangelism spread the Great Awakening which in turn led directly to American Independence.
William Farel and David Livingstone
William Farel's method was to preach the Gospel in the streets until soldiers were sent to stop him. Then he would challenge the local Bishop to a debate, which he always won. Afterwards, he would encourage the people to vote for the Reformation.
David Livingstone was a Scottish doctor who came to Africa in 1814. Most people know him as an explorer. He is less known as an evangelist, but he preached the Gospel in the villages and mapped out strategic locations for future missionaries.
Evangelizing Muslims in Africa
Peter Hammond tells about his experiences in various parts of Africa where it is possible to do open air preaching and get a receptive crowd, but says that Muslims respond favorably to debates with Christians held in mosques.
Abolishing Slavery in Africa Today
Although we think of the slave trade as having been abolished in the 1800s, illegal slavery is ongoing today. Even more insidious is the prevalence of sex trafficking. Peter Hammond speaks of some practical ways that churches in South Africa are working to end sex trafficking.
Abortion is Child Sacrifice; Piercing and Tattooing is Pagan
See The Abortion Matrix for the full video — over three hours of teaching. Peter Hammond examines the similarities between abortion and African tribal human sacrifice rituals. Tattooing, piercing the body and much of the musical style popular in the West also had pagan African origins. Are we substituting Christian culture for tribal paganism int he 21st century?
Abortion in South Africa
In 1997, Nelson Mandela legalized abortion through all terms of pregnancy up to the moment of birth. Yet today, many provinces in South Africa don't have doctors willing to perform abortions. Pro-life groups continue to vigilantly work to abolish and outlaw all forms of abortion in South Africa.
Did John Calvin write the Five Points of Calvinism?
John Calvin emphasized the Sovereignty of God, the glory of God, the Lordship of Jesus Christ. John Calvin sent out missionaries to all over Europe as far as Iceland, Norway, Lithuania, Poland, Russia, and even as far as Brazil. John Calvin was one of the true Founding Fathers of the United States of America. Calvin influenced Samuel Rutherford's LEX REX (The Law is King) which was one of the most quoted books by America's Founding Fathers. Calvin believed that because of the Depravity of Man, governments should be restrained, limited and should have separation of powers. Sociologist Max Weber gave Calvin credit for sanctifying the Protestant work ethic that drove capitalist success. Calvin's teachings led to the greatest freedoms and the greatest productivity and prosperity in the history of the world.
Were the Elizabeth films historically accurate?
Peter Hammond critiques the accuracy of the films, Elizabeth and Elizabeth: The Golden Age.
Was the Cromwell film historically accurate?
Peter Hammond explains why Oliver Cromwell was one of the true founding fathers of the United States of America. Although a great film, Cromwell — starring Alec Guinness and Richard Harris — contains some historical inaccuracies among many accurate facts. Cromwell also launched the world's first true modern Christian missions society founded to evangelize, feed, house and clothe the Native American Indians.
Pilgrims and Puritans
Both the Pilgrims and the Puritans relied on the Scriptures, held to Reformed doctrine and a Calvinist worldview. The books and sermons that most influenced American Founding Fathers were overwhelmingly Puritan writings and political tracts from the evangelical First Great Awakening. The Puritans taught both the head and the heart were equally important. They didn't want truth on ice, but truth on fire. While the Pilgrims wanted to form Christian communities and be left alone as "Pilgrims and Strangers upon the earth" in the words of Governor William Bradford, the Puritans were not separatists and wanted to change the world as a "City Upon a Hill" in the words of Governor John Winthrop. This cultural mandate to apply the Lordship of Christ to every area of life later led to American independence.
Jonathan Edwards
Jonathan Edwards (1703-1758) is remembered today as the revivalist who preached "Sinners in the Hands of an Angry God." He is also considered even by many secular historians to be America's greatest scholar, theologian, philosopher, pastor, Calvinist, postmillennialist — the list goes on. However, if there is one area of Edwards' life that has been consistently overlooked and understated by contemporaries and scholars alike, it is his role as Indian missionary and advocate for Indian affairs.
George Whitefield
George Whitefield's preaching had a great impact on the early colonies when often he'd preach to crowds larger than the size of the town he visited. It is estimated that most people in the colonies heard him preach, including Benjamin Franklin, who published his sermons and writings.
William Wilberforce in Amazing Grace
The film Amazing Grace merely scratched the surface of the incredible and diverse life of William Wilberforce. It was released on the 200th anniversary of the end of the British slave trade, which led to the end of African slavery in England and America. Wilberforce opposed evil, cruelty and injustice on every level.
Postmillennialism and World Missions in the 19th Century
Peter Hammond shows that the great missionaries of the 19th century, such as William Carey and David Livingstone, were not only committed Calvinists, but also postmillennialists. There is a great need to reclaim the fiery heart for world missions birthed by John Calvin and carried to the whole world in the "Great Century of World Missions."
What is the difference between Protestant and Roman Catholic culture?
Peter Hammond discusses the difference between Protestant and Roman Catholic cultures in terms of government, education, work ethic and prosperity.
---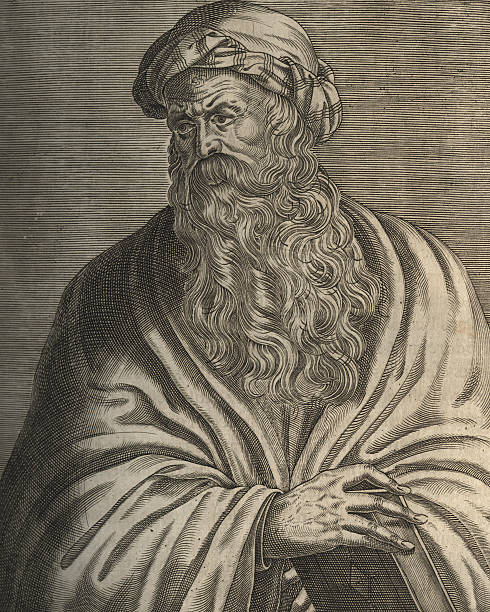 Epiphanius of Salamis (c. AD 320 to 403) was a bishop of Salamis, Cyprus. He gained a reputation as a strong defender of orthodoxy. He is best known for composing the Panarion, a very large compendium of the heresies up to his own time, full of quotations that are often the only surviving fragments of these texts. He was also an early critic against contemporary uses of iconography in the Church.
I post this for those who are interested in Full Preterism (Hyper-Preterism). Some of my Full Preterist acquaintances have objected that Hymenaeanism refers only to the teaching that the "resurrection is past" around the time of Paul's writing of his two Epistles to Timothy in the early to mid-AD 60s. They insist this cannot refer to the resurrection of the saints or the Second Coming of Jesus in AD 70 – which is when many Full Preterists claim these events occurred. Since Paul was writing prior to AD 70, they claim this heresy cannot apply to today's Full Preterists who say the Second Coming and Resurrection occurred in the past.
On the contrary, in Panarion, Epiphanius provides some useful information on how the early Church viewed the Hymenaean heresy as a form of Docetic Gnosticism. The Docetic sect embraced pseudo-spirituality, denying anything good in the material world and held that Christ only appeared to have a real birth, death and resurrection.
Full Preterists are repeating elements of this Docetic Gnostic error – at least in the way that Epiphanius recorded the points of Hymenaeanism.
And again, to hint that there will be a resurrection of the dead, the Son of this God says, "Destroy this temple, and in three days I will raise it up." But by "temple" he meant his own body, which would be "destroyed" by the hands of men — that is, killed. But something which was not a body but an apparition — as these people in their turn say — could not have fallen into someone's hands and been raised the third day, as he promised. By such a provision it is plainly proved that the resurrection of the dead is undeniable, and the soul does not need a speech of defense to give before each authority — this too is a fabrication of theirs, as we have said — but needs the Lord's deed of lovingkindness, sustained by works and faith. So says the most holy Paul, writing to Timothy with these words: "That thou mayest know how thou oughtest to behave thyself in the house of the Lord, which is the church of the living God, the pillar and ground of the truth, which the many having deserted have turned unto fables and words of folly, understanding neither what they say nor whereof they affirm, of whom are Phygelus and Hermogenes."

In his second epistle, moreover, he says that Hymenaeus and Philetus have gone wrong about the truth. They were followers of this sect themselves, proclaiming another God and endless genealogies, implanting fresh error in men by saying that the world was not made by God but by principalities and authorities, and that the resurrection has already come in the children who are begotten by each of their parents, but that there will be no resurrection of the dead. And see the character of the truth, brothers, and the refutation of their disorder! (Epiphanius of Salamis, Panarion 8.1-6).
Note the following points in Epiphaius summary.
Jesus was bodily raised from the dead. Though this was His glorified body, He was not a ghost or an apparition.
Likewise, the future bodily resurrection of the dead is undeniable (1 Corinthians 10:12-58).
Proto-Gnostics, such as Phygelus and Hermogenes, apparently taught that the souls of the departed need to ascend through a series of Aeons giving a defense of their works and faith before each authority. Followers of this sect have thus departed from the Church as heretics. They have departed from the true Gospel that teaches that the souls of the dead need only the finished work of grace, which was "sustained by" (or affirmed by) their good works and faith (James 2:14-26).
Hymenaeus and Philetus were also part of this Proto-Gnostic sect. They taught "endless genealogies" (1 Timothy 1:4) meaning this chain of authority made up of "lesser gods," or Aeons, that ascend in the spiritual realm.
Like the later Gnostics, Hymenaeus and Philetus proclaimed another God who was the Father of many lesser gods, and that the world itself being evil matter was not created by God, but instead by these principalities and authorities.
The Hymenaeans taught that the resurrection of the dead was a past event and that children born of believing parents have received this spiritual resurrection. There will therefore be no future bodily resurrection of the dead.
Although Full Preterists like to say that the Hymenaean heresy refers only to the resurrection of the dead as past at the time of Paul's writing, Epiphanius' description shows otherwise. The Church Fathers were creedally orthodox. For them, the resurrection was a future event and linked inextricably to the Second Coming of Christ. As the Apostles and Nicene Creeds stated: "He will come again in glory to judge the living and the dead and His kingdom will have no end."
Epiphanius affirms this truth by making the following points:
Jesus' resurrection from the dead was a bodily resurrection and so too the resurrection of the righteous dead "will be" a bodily resurrection in the future.
The Hymanaean heresy is linked to the Gnostic denial that Jesus had a physical body and that His resurrection was spiritual only.
Epiphanius also links the Hymenaean error to the contemporary Gnostic error that said the world was created not by God, but through a chain of Being – with numerous Aeons – or "principalities and authorities" who made the evil material world. Similarly, many modern Full Preterists deny a literal six-day Creation, but God worked through the stages of evolution over numerous ages. They also deny that physical death came into the world through Adam's sin, but death existed as part of the natural order for millions of years.
In contrast, the Nicene Creed states:
We believe in one God, the Father Almighty, Maker of heaven and earth, and of all things visible and invisible. And in one Lord Jesus Christ, the only-begotten Son of God, begotten of the Father before all worlds (aeons), Light of Light, very God of very God, begotten, not made, being of one substance with the Father; by whom all things were made; both in heaven and on earth.
Since the Gnostics taught a spiritual resurrection of Jesus and thus a denial of a bodily Second Coming of Jesus and a denial of a future bodily resurrection of the saints, they in reality believed the world would continue in a state of death and decay until it was destroyed. There will be no New Heavens and New Earth because that too exists in the spiritual realm only.
So we can see that ideas have consequences. Modern Full Preterists commit a heresy very similar to the ancient Hymenaeans. The "New Heavens and the New Earth" (which many moderate preterists, such as me, agree now exists as a spiritual reality) will never become a physical reality in their scheme. On the contrary, the Word of God teaches that death itself, the last enemy of God, will one day be defeated (1 Corinthians 15:24-26).
---
A Key to a Preterist Interpretation of Revelation 13:18
Here is wisdom. Let him who has understanding calculate the number of the beast, for the number is that of a man; and his number is six hundred and sixty-six.
Published in 1959, a few obscure fragmentary papyri leaves contain a legal document, known as the "Nero deed." This loan deed from first century Palestine, which ought to be properly called the "Caesar Neron Deed," contains an important key to the preterist reading of Revelation 13:18.
The writing of the emperor's name and title in Aramaic, nrwn qsr, is notable as a case of these words spelt in such away that the numerical value is 666, a solution often sought for the "number of the beast" in Revelation 13:18, but not hitherto found in any first century text (Allan Millard, Reading and Writing in the Time of Jesus, p. 92).
The text is believed to have come from Cave 4 at Qumran, where similar texts have been found. Paleographic examinations indicate the writing is prior to AD 67. The text itself dates the deed to 55/56, the second year of Nero's reign. It reads as follows.
[On day X of month Y in the] second year of Nero Caesar at Soba, Absalom son of Hanin of Soba, living in Cephar Signah, has declared he has borrowed from me, Zechariah son of Jehohanan of [] living in Chesalon, twenty (?) silver denarii (zuzin). I (Absolom) [shall repay the money ] and if not, from what I realize, I shall pay to you [] even if it is a sabbatical year (Allan Millard, Reading and Writing in the Time of Jesus, p. 92, 93, emphasis mine).
Note also that in the Aramaic text the spelling is Neron Caesar, Nrwn Qsr, נרון קסר.
Facsimile from Aramaic, Hebrew and Greek Documentary Texts from Nahal, Hever and Other Sites: With an Appendix Containing Alleged Qumran Texts (The Seiyâl Collection II) (Discoveries in the Judaean Desert) (Vol 27). Click to enlarge.
The Resurgence of Preterism
I find it greatly encouraging that as the year 1948 (the year Israel became a nation again) fades in the rear view mirror, more and more conservative Christians are seeing the problem with the dispensationalist view of Bible prophecy. Preterism is fast rising in popularity as an alternative view. This is evidenced by the hundreds of books and thousands of Internet articles explaining that the cryptic "number of the beast," that has baffled scholars for two millennia, is most likely explained by the fact that that "Neron Caesar " (Nrwn Qsr – נרון קסר) adds up to 666 when spelled in Hebrew letters.
For a longer treatment of this argument, see Caesar Nero: The Sixth Head of the Beast.
That being said, to write a short article on the Internet, as thousands of preterists have done, saying that Nero must be the Beast because his name adds up to 666 is "kindergarten preterism." The Nrwn Qsr thesis has appeared literally thousands of times in print. However, it is a recent idea first appearing in the year 1835. It never occurred to any of the Church Fathers to spell it out even though some believed that Nero was the Beast.
I have yet to think of a good reason why someone would know count the number of Beast in the Hebrew spelling when the text they were reading is Greek. I wrote an article attempting to explain this, but I have seen few others deal with the problem. Why is it that in the mid second century, Irenaeus could not count the number of Nero, but we assume that Christians in the first century knew this immediately? I think there are some good reasons, but I don't see this problem dealt with very often.
There are literally hundreds and hundreds of books and articles and even a few videos that explain Revelation 13 from a preterist view point. The view appeared very early and has been popular although not always prevalent. The one exception to that would be the 19th century when preterism looked like it was going to win out for a time. Then dispensationalism came roaring in.
There are also no lack of preterist commentaries on Matthew 24. In fact, all commentators, including futurists, agree that at least part of Matthew 24 is referring to the destruction of the temple on AD 70.
Here I will offer a critique my own position. There are mainly two problems I see with many preterist interpretations.
First, some people treat preterism as though it is a doctrine rather than a hermeneutic. There are of course passages of Scripture that refer to the end times and the second coming of Christ. What many preterists do is to pigeonhole nearly every prophecy and force it into a preterist view point as though this is the necessary grid for everything. This can lead in extreme cases to hyper-preterism, an error which says that all biblical prophecy including Christ's Second Coming occurred by AD 70.
Second, is a tendency related to the first problem. There are few original preterist thinkers. What is lacking among preterists is the ability to put it all together, to connect all the dots. Instead, many commit the same "this means this" error that futurists and historicists use. Instead, there is needed an approach of complete continuity that interprets scripture with scripture.
Two Objections Answered
Two questions or objections to the Neron Caesar thesis appear as the proverbial 800-pound gorilla in the room. First, is the correct spelling of Neron Caesar in Aramaic actually Qsr Nrwn? Second, why would a writer of a Greek manuscript expect his readers to count the number of the Beast in Aramaic?
1. Is the correct spelling of Neron Caesar in Aramaic actually Nrwn Qsr?
We should first understand that Hebrew and Aramaic are related languages. They have a common vocabulary with many grammatical differences. The difference can be compared to Spanish and Portuguese; Ukrainian and Russian; Swedish and Norwegian. The Jews spoke Aramaic since the time of the Restoration in the fifth century BC. But read the Scriptures in Hebrew. In the Hellenistic period, most Jews outside the region of Judea spoke Greek and read the Greek Septuagint translation as their Scriptures.
The Hebrew Scriptures were edited during the Restoration to be rendered in the Aramaic "square alphabet" — and the earlier "angular alphabet" was left behind. So practically speaking by the first century AD, the name nrwn qsr would be rendered into the alphabet shared by both Aramaic and Hebrew.
It should also be noted that since the word "Caesar" is Latin, and though a much more common word than Nero, it is still a transliteration and therefore possible to render in different spellings either in ancient or modern Hebrew, as shown here.
To bolster the Nrwn Qsr thesis we have an example from about AD 55 that matches this spelling. While it's Aramaic, which uses the Hebrew alphabet, the transliteration of Nero Caesar from Latin into either Aramaic or Hebrew could be the same. The point is moot since it is a Latin name. And of course, the important point is that the papyrus is from the second year of Nero's reign, so it could have been the spelling John was familiar with if he was thinking in Hebrew letters. While this is certainly no "slam dunk" for the argument that John's hearers understood Nero to be the Beast the existence of a papyrus with such a spelling shows that it is a possible interpretation.
2. Why Aramaic and not Greek?
Put another way, why would John the Revelator, writing his visions in Greek, expect his audience to know they are not to count by using Greek letters, when he writes the cryptic command to "count the number of the beast"? Why would he expect them to think of the Hebrew/Aramaic alphabet's rendering of Nrwn Qsr?
This seems on the surface to be an unwieldy and contrived means to get preterism to "work" with the name of Caesar Neron. But it is not a stretched explanation if we begin with several presuppositions.
The first presupposition is that John was writing during the time of Nero, the sixth king who now "is" according to Revelation 17:10.
And there are seven kings: five are fallen, and one is, and the other is not yet come; and when he cometh, he must continue a short space (emphasis mine).
This is interesting because one of the first "names" of Rome comes from Revelation chapter 9:11.
And they had a king over them, which is the angel of the bottomless pit, whose name in the Hebrew tongue is Abaddon, but in the Greek tongue hath his name Apollyon (emphasis mine).
Some preterists have argued that the Greek-speaking Jewish converts to faith in Jesus Christ living in Asia Minor had some knowledge of the Hebrew language. They would have been conditioned in chapter 9 to think in terms of both languages. In chapter 11, the "two witnesses" appear who are killed "in great city, which spiritually is called Sodom and Egypt, where also our Lord was crucified" (11:8) Then in chapter 12, they are introduced to the woman and the dragon, who represent faithful Israel and Satan.
In chapter 13, the Beast from the Sea appears, which nearly all commentators say refers to a Roman power (but are divided as to which era). It is therefore not a stretch to think that first century readers would be prompted to think of both the Hebrew and Greek languages when considering the "number of the beast," which is a "the number of a man" (13:18).
John is writing to a specific audience who are commanded to "have understanding" and "count the number of the beast" (13:18). It would be strange to think that John would have made such as statement without expecting his audience to know his identity.
The second presupposition is that John is writing to a group of Greek speaking Christians — mostly Jewish converts — who were familiar with Greek, but many also knew at least some Hebrew and Aramaic due to their connection with Jerusalem during their pilgrimages to the feasts.
We read in Acts 2:5-9 that Jews and proselytes from all over the world were present on the feast of Pentecost and witnessed the birth of the Christian Church. The miracle of Pentecost was that they each understood the tongues as their own regional languages and dialects, such as Latin, Syriac, North African dialects, etc. The ability to speak in a common tongue was not a question. They all spoke either Greek or Hebrew or both.
The third presupposition is that the early Church must have known that 666 referred to Nero Caesar, but almost soon thereafter forgot the connection.
Or did they?
Irenaeus himself, in Against Heresies Book 5, said he did not know the identity of the Beast, and commented on the 616 variant without mentioning Nero. On face value, this is one of the weakest points for preterism. But when we consider the 616 variant, the question comes into clearer focus.
The question is not whether the early Church thought that the Beast of Revelation could be Nero. There are numerous evidences that many Christians, although futurists in their interpretation or Revelation 13,17, believed that Nero would rise from the dead as the dreaded beast whose "fatal head wound was healed" (13:3).
The question is not even whether there are any examples of Christians attempting to count the number of the Beast to equal the name for Nero in some language.
A better question is whether John was simply referring to a well-known cipher or nickname for Nero. Surprisingly, there is ample evidence that this proposition is correct.
In other words, it is possible that John was not proposing a secret code for Nero, but actually a wide-spread practice of making despot's names into codes.
The first early evidence in support of this hypothesis, there is also a textual variant in some early copies of Revelation that has the reader count the number of the Beast as "616" – "Caesar Nero" – and not the Aramaic "666" – "Caesar Neron." The difference is in the Latin versus the Aramaic spelling of Nero's name. Dropping the last "N" subtracted the number 50 from the total. This variant has been known from the mid-second century and was mentioned by the Church Father Irenaeus in his writings.
Another attempt to make Nero's name equal the variant "616" is the Liber genealogus, a chronology written in Latin by an unknown North African Donatist Christian in the fifth century. It uses the Latin spelling, not the Hebrew or Aramaic spelling. It also advocates a Nero Redivivus futurist view, not a preterist interpretation. Literally, "Nero Revived," this was a popular fable among Jews and Christians that Nero would rise from the dead and appear once again as an Antichrist world ruler who would touch off events that would lead to a messianic kingdom.
Citing a portion of Revelation 13:18, paragraphs 614-620 of the version that was written in AD 438 states that the letters of Nero's name are to be used in calculating the number of the Beast (Francis X. Gumerlock, Westminster Seminary Journal 68 (2006):347-360, "Nero Antichrist: Patristic Evidence of the Use of Nero's Name in Calculating the Number of the Beast").
Much has been written by preterists that "Caesar Neron" (Qsr Nron, נרון קסר) adds up to 666 when spelled in Hebrew letters. In ancient cultures, numerals were expressed by certain letters of the alphabet. In fact, our modern numerals are derived from Arabic letters. Since each letter in an ancient language had a numerical value, a person's name could be added up to equal a certain number. Apparently, counting the number of the "Beast" Nero was a popular past-time even among pagans. Suetonius wrote that a piece of graffiti often scrawled on the walls of the empire had the following saying.
Count the numerical values,
Of the letters in Nero's name,
And in "murdered his own mother":
You will find their sum is the same.
The letters of Nero's name in Greek when converted into numerals, had the sum value of 1005; and so had the letters of "murdered his own mother." This shows that it was a well-known practice to use numerical "code" to speak of this dictator.
That Nero was nicknamed the "Beast" is attested to in several ancient sources. There are other instances of cryptograms that were used to refer to the insane emperor, who had killed his mother. The Sibylline Oracles had done this as well calling Nero a "terrible snake" and citing that Nero's name had "fifty as an initial."
One who has fifty as an initial will be commander, a terrible snake, breathing out grievous war, who one day will lay hands on his own family and slay them, and throw every-thing into confusion, athlete, charioteer, murderer, one who dares ten thousand things. He will also cut the mountain between two seas and defile it with gore. But even when he disappears he will be destructive. Then he will return declaring himself equal to God. But he will prove that he is not. Three princes after him will perish at each others' hands (Sibylline Oracles V.25-35).
The Sibylline Oracles, which are Greek language pseudo-prophecies written after the fact, may have drawn on the idea that the name of Nero equaled the number of the Beast. In any case, the Apostle John was not the only writer to use cryptogram as the name of Nero. Criticizing a mad emperor in writing was a dangerous business. So cryptic references were necessary, although some were more obvious than others.
Nero also possesses the attributes of the Antichrist in the Sibylline Oracles, a collection of Jewish and Christian apocalyptic verses attributed to the prophecies of the ancient Sibyl, who identifies herself as a native of Babylon (III.786; also Lactantius, Divine Institutes, I.6) and a daughter (or daughter-in-law) of Noah (III.808ff). In Oracle V, which dates to the late first or early second century AD, Nero has become a resurrected and demonic power symbolic of Rome, itself. "One who has fifty as an initial [the Hebrew letter "N"] will be commander, a terrible snake [the serpent or dragon], breathing out grievous war…. But even when he disappears he will be destructive. Then he will return declaring himself equal to God" (V.28ff)….

The Sibyl presents Nero both as king of Rome (Oracle V, 138ff) and the means of God's retribution in destroying it. A matricide and megalomaniac, who presumed to cut through the isthmus of Corinth and was perceived as responsible for the destruction of the Jewish Temple in AD 70, Nero "will come from the ends of the earth" as a champion of the East and an instrument of God's punishment. He will overthrow tyrants and "raise up those who were crouched in fear" before falling in a final battle against the West. Then there will be peace and "no longer will anyone fight with swords or iron or with weapons at all." In this expectation, as in Oracle IV and Oracle VIII, one can perceive the hope raised by the False Neros among the oppressed provinces of the East ("Nero as Antichrist," Encyclopaedia Romana).
It is interesting that the Sibylline Oracles hint at the 666 cryptogram of Revelation 13:15-18 saying the letter of the Beast's name has "fifty as an initial." This would be the Greek letter, for "N," – Nu. Conveniently, the Hebrew letter for "N", Nun, also equals fifty. This indicates that early Christians probably understood the cryptogram of a popular Hebrew spelling of "Neron Caesar" added up to 666 when spelled in Hebrew letters, with the initial letter, Nun, equaling the number 50.
It is typical even today for oppressed people living under a dictator to use cryptic language when peaking of their "fearless leader." During Brazil's military dictatorship from 1964 to 1985, graffiti artists took to writing political slogans and names in a cryptic alphabet on tall buildings. The former dictator of the Dominican Republic, Rafael Trujillo, was known as El Jefe ("The Chief") by supporters or El Chivo ("The Goat") by detractors. Cuba's Castro was "the beard" often made with a hand gesture. Nicaragua's Manuel Noriega was known as "Old Pineapple Face." In the USA, Richard Nixon was often referred to as "Tricky Dick."
Most people living in the USA don't know this in 2017, however, the nature of folklore and cultural legend is that these nicknames are immediately recognizable even as an allusion in contemporary culture, but soon forgotten in the next generation.
Of course, it is also possible that the saying about Nero having "fifty as an initial" was known in Asia Minor in AD 64. John's cryptogram would have been understood by his hearers even though it was not the Greek letters, but the Hebrew, that added to up to six-hundred sixty-six. Thus John may have been referring to a popular piece of folklore known at that time — as did the the later pseudo-prophecies, such as the Ascension of Isaiah and the Sibylline Oracles — whatever their origin.
This explains why John's hearers in Asia Minor may have understood the reference, but over a century later it was forgotten by Irenaeus' audience, who were centered in western Europe.
The first part of the book, The Ascension of Isaiah (chapters 1-5), generally referred to as the "Martyrdom of Isaiah," is a Jewish midrash on the events of 2 Kings 21. Isaiah warns the dying Hezekiah that his heir, Manasseh, will not follow the same path. When Manasseh takes over, and Isaiah's warning proves true, Isaiah and a group of fellow prophets head into the desert, and a demon named Beliar inspires a false prophet named Belkira to accuse Isaiah of treason. The king consequently condemns Isaiah to death, and although Isaiah hides in a tree, he is found, and Belkira leads the execution, thus the title of the work is "The Martyrdom of Isaiah."
Interpolated into the middle of this (3:13-4:22) is a Christian apocalypse called the "Testament of Hezekiah," which describes a vision of the coming of Jesus, the subsequent corruption of the Christian church, the rule of Beliar, and the Second Coming. All of which is phrased in such a way that it is clearly a code for the persecution of the Church by Nero, and the belief that Nero was the Beast of Revelation.
While it is uncertain whether The Testament of Hezekiah was influenced by Revelation, there are many pre-Christian era Jewish apocalyptic writings that cast an Antichrist figure, often called "Beliar," as a "beast" in echo of Daniel's prophecy and other writings of the Old Testament. The point here is that John's audience would have been familiar with the typology and numerology. Nero would have been the obvious choice here.
The only question is whether they would have been they would have immediately thought that this was an Aramaic cipher and that Nrwn Qsr in the Hebrew/Aramaic alphabet was the solution.
---
A Brief History of the Pro-life Movement in Florida
A while ago, I thought it might be possible to chronicle a history of the pro-life movement in Florida. I have in several filing boxes literally reams of articles and archives from Melbourne, Florida. Going back over this material, just chronicling the fight to close one abortion center in Melbourne, I realized that every city has its own story. One way to describe the pro-life ministry in your own state or region would be to list the many great pro-life warriors — many of whom have been in the fight for at least 20 to 30 years and some from the beginning.
My background in pro-life ministry was Operation Rescue, so that is the perspective that I come from. There are also Crisis Pregnancy Counseling Center ministries, pro-life education, indirect political action and many other outreaches to the preborn.
A pastor who I actually met in a Brookline jail 28 years ago (after a peaceful prayer rescue in which over 100 Christians were arrested) was named John Ensor. He did a meeting with us in 2007 here in Orlando. He spoke on Heartbeat International and their plan in Miami to open CPCs in the downtown area. He showed us a heat map of the incidence of abortion in America. And what we saw was hot spots in the areas of New York City, Washington DC, Chicago, Los Angeles and Miami. Then he showed a map of the 2000 Crisis Pregnancy Centers in the USA. The map showed that almost all the CPCs were located in the suburbs and rural areas. For the dozen or so abortion centers in Miami, there was one crisis pregnancy center.
Now there are Crisis Pregnancy Centers in the near proximity of abortion centers in Miami and also here in Orlando and more throughout the state of Florida that have opened up a short distance from the abortion mills. There are also new ministries, such as Cities4Life, in which women are reached at the abortion centers through street evangelism and from there sent to nearby pregnancy counseling. Support is given every step along the way.
On Charlotte's Sidewalks from cities4life on Vimeo.
In short, Cities4Life is a recently birthed ministry that "seeks to transform the culture of death brought about by abortion to a culture of LIFE in our cities as we work to mobilize the Body of Christ to speak up for those who cannot speak for themselves." This is a strategy that coming about organically in many places as there is a new spirit of cooperation through networks of ministries that did not work together in the past.
45 Years Since Roe: Are we winning or losing?
2018 marked the 45th year since the infamous Roe v. Wade decision. I was recently thinking back on my time in the pro-life movement. From 1989 to 2001, I worked full-time in Christian media production and foreign missions. This was spurred in great part by my first foray into pro-life activism in the Boston area in late 1988 and early 1989 with Operation Rescue. In those early days of the birthing of the evangelical pro-life movement, I met many people who are still doing this ministry today. My writing about our arrests for biblical obedience, to "rescue those who are being carried away to the slaughter" (Proverbs 24:11), appeared in The Forerunner newspaper and I was later invited to join the staff.
In Florida, over the past 25 years, I have met many great pro-life warriors, whose names are too numerous to mention. But recently, I've noticed a trend among naysayers – those who are faithfully involved in street evangelism at abortion centers and other forms of action – who nevertheless believe that the pro-life movement has been a colossal failure because we have not ended the abortion holocaust in America. Others insist that we are winning and abortion will soon go the way of the crime slavery in the minds of most Americans.
The two views on the fight against abortion could not be more different in their view of what the pro-life movement has accomplished. To those people who see no reason to be so optimistic, I would simply say that they need to expand their worldview. Abortion, infanticide and child sacrifice have been with us from the beginning of time. It did not begin with Roe v. Wade. George Grant has written a book, Third Time Around, which is made available as a free e-book, showing whenever the Church has engaged the abortion holocaust in history, it has been successful in defeating child sacrifice.
But where do we stand in 2018? I will here deal with an objection that I am hearing more of — that we are not winning — and look at the question from different angles.
The first objection is to the popular statistic that shows that abortions have declined from their peak of 1.6 million in 1988 to about .9 million in 2014. These people say that surgical abortion is being replaced by chemical abortion and that the overall numbers of abortions may actually be increasing.
Carole Novielli has an article in which she shows that the 1.2 million number is actually an estimate of all abortions. This is .9 million plus chemical/medical abortions, which is about 30 percent nationally according to the Alan Guttmacher Institute. These are the statistics we have. These are estimates. No one knows the exact number of abortions. However, we do know that the overall numbers dramatically dropped in the 1990s and have been dropping more slowly yet consistently since then.
That is what the statistics say. You can believe them or not. But if you don't believe statistics, then everything else is hearsay. Carole Novielli ends the article by saying:
I have been in this fight for 32 years and no person who is recently interested in the unborn will EVER convince me that we have not saved lives and made a difference. You can try to re-write history if you want to, but some of us lived this history and until we are dead we will testify to the changes we have witnessed.
I agree wholeheartedly. This is an excellent article that addresses the chemical abortion question from every angle.
What about the per capita abortion rate?
When we look at the American population growth, we see something similar, but even more dramatic. Not only has the total number of abortions dropped — 1.6 in 1988 to 1.2 in 2015 — but even with the population growth of 250 million to 325 million between 1988 and 2015, the overall numbers have gone down. If you want to do the math yourself, you calculate the per capita abortion rate drop by dividing 1.6 by 250 and then dividing 1.2 by 325. The per capita rate has dropped from .64 percent of the population per year to .36 percent – almost in half.
In Florida, the number we were given is 60,000 — but used to be over 100,000 per year. These are surgical abortions only. If we add the 30 percent to figure in chemical abortion, the number is around 80,000. But when we also consider the per capita rate. Florida went from 15 million to 21 million people from 1990 to 2015, again we see that the overall per capita abortion rate has fallen by almost 50 percent. So this is consistent with the national trend.
In Florida, 14 abortion mills have closed in the past five years. Some have reopened under a new license. There used to be over 70 in 2008 when I started looking at these statistics using the AHCA website. There are now 64 licensed abortion clinics, but really 62 at most are operating.
The average age of abortionists is rising
The average age of abortionists in Florida is now over 65 years old. There are approximately 50 abortionists that cover the 62 mills.
So overall, there are fewer abortions, fewer abortion centers and fewer abortionists than 25 years ago.
The weak link is the abortionist (the abortion "doctor") more so than the number of abortion centers.
The more abortionists = the more abortion centers
The more abortion centers = the more abortions
The fewer abortionists = the fewer abortion centers
The fewer abortion centers = the fewer abortionists
Now some people say that the closing of abortion mills doesn't have any effect. If one closes, then women will just travel to another abortion mill. Actually, the opposite is true. To show this, we can look at how abortion numbers grew in the first place. When we look at the years 1973 to 1976. When abortion mills opened in Fort Lauderdale, the abortion rate went up. But Miami's rate went up too even though they had had abortion mills in Miami 1972. So this shows that opening up a new abortion clinic in an area with no access to abortion increases demand and doesn't necessarily decrease the number of abortion in the adjacent counties.
Conversely, we've seen that when an abortion center closes in one county, the numbers in adjacent counties do rise a little, but not so much that it completely erases the numbers that disappeared in the county where the abortion center closed. There are reasons for this. The main reason being that when abortion is available the teen pregnancy rate goes up, the teen birth rate goes up and the teen abortion rate goes up. When abortion is not available, the teen pregnancy rate goes down, the teen birth rate goes down and the teen abortion rate goes down.
Why? People have different ideas to explain this, but the simplest explanation is that teenagers behave more responsibly when they know the safety net of easy access to abortion isn't there.
Presence of street evangelists at abortion centers
Some people insist that a mere presence of pro-lifers in front of abortion centers has no effect and is even counter-productive in many cases. Over the years, I've had dozens of conversations with Christians and even many pastors who insist we aren't having an effect. I then tell them that I actually lived in and owned a home across the street from an abortion center for seven years and saw the effect on a daily basis.
The following slide shows the number of abortions in the city of Jacksonville since Ed Martin and 40 Days for Life began ministering in that city.
In short, we know that when Christians show up at the gates of hell every time a local abortion center is open for business, lives are saved and the total number of abortions goes down.
Should we celebrate incremental gains?
Some people aren't happy with these incremental gains. They say that we can't celebrate while even one child is murdered through abortion. And I wholeheartedly agree. That is, we can't celebrate to the point where we think our job is done. We can't think that we've accomplished something in our own strength outside the grace of God. We can be happy though and optimistic about what is happening before our eyes. And we can have faith that God is going to win this victory for us.
We can't stop until abortion is all but eradicated. But here's a relevant question. What laws produced this decline? Some will say parental consent laws, clinic regulations produced the change. Some say street activity. Some say Crisis Pregnancy Centers. The pro-abortion advocates at Planned Parenthood and elsewhere say it's due to greater access to birth control. And so on. I don't necessarily disagree with any of that. I think it might be a combination of all of the above. But to end abortion, a cultural change is needed first.
Bryan Longworth of Personhood Florida has said that prior to getting a Constitutional Amendment that will eradicate abortion legally, we must first see massive social change, education and a cultural shift in attitudes toward abortion. In Personhood Florida, our emphasis has shifted to changing the culture first and building our organization to the point where we can get the petitions we need to get a Constitutional Amendment on the ballot. But we know that we can't win at the ballot box until the culture is changed.
Some will still say that even though we are seeing some change in America and elsewhere, the number of abortions worldwide are increasing.
Are the number of abortions growing or declining world-wide?
Again, I point to George Grant's book, Third Time Around. Abortion didn't start in the time of Roe v. Wade. It began in biblical times. Child sacrifice and abortion are almost as old as the human race. If you want a more in depth teaching on that, you need to see The Abortion Matrix. But as far as legalized access to abortion in the Christian nations of the western culture — or abortion with a political agenda – that trend began in the 20th century.
Out of all the nations in the Christian West, which country first legalized abortion?
The amazing thing about the above chart is that you can infer the whole history of the world in the 20th century through abortion. Legal access to abortion began in the Soviet Union in the 1920s. Nazi Germany then legalized abortion for the non-Aryans, the Untermensch in their society, but encouraged Germans to have lots of children. After World War Two we see these huge spikes.
So it's still higher than it was a century ago, and of course, there are billions of more people in the world than a century ago. However, there is a huge decline in abortion since the downfall of communism. That decline is in the face of worldwide population growth. So the lesson here is that socialism and communism require death and destruction of young people to achieve its goals.
Life Coalition International
Operation Rescue National – was Keith's group that was the national organization that led the rescue movement in the early 1990s. This became Flip Benham's OSA and Pat McEwen's LCI in 1993.
We met in Keith Tucci's office in 1995. Bob Weiner wanted to send pro-life missionaries to Russia to train 500 student leaders in Yaroslavl. Jim Anderson was there from Lifeline. Franco Genarro who was a rescue leader in Tampa and then a missionary to Latin America was also in Yaroslavl for that conference. We were all full-time and part-time missionaries to the nations — but each of us got our start in pro-life street ministry or youth evangelism.
Chart of Russian abortions
A lot of that was the effort of the Russian Orthodox Church and improvements in the Russian economy. But I like to note that our conference in Yaroslavl in 1995 was the first national pro-life conference — actually international pro-life conference — in the history of Russia. What is happening in the abortion rate in Russia and the former USSR is major news, but of course the mainstream media won't cover it.
In the
USA

, what ought to be our main priority?

National abortion rate vs. Planned Parenthood abortion rate
Planned Parenthood funding vs. Planned Parenthood abortion rate
So while it is true that great things are happening, we have a long way to go. We should never get caught into the trap of thinking that huge progress is not being made. We should not throw our hands up and bemoan the failure of the pro-life movement. Finally, we should not view fighting abortion as a post- Roe American phenomenon. It is a worldwide struggle for all the ages.
The last enemy that will be destroyed is death. For "He has put all things under His feet." But when He says "all things are put under Him," it is evident that He who put all things under Him is excepted. Now when all things are made subject to Him, then the Son Himself will also be subject to Him who put all things under Him, that God may be all in all (1 Corinthians 15:26–28 ESV).
---
---
In The Days of These Kings (Book)
Perfect-bound Paperback — 740 pages
The Book of Daniel in Preterist Perspective
"And in the days of these kings shall the God of heaven set up a kingdom, which shall never be destroyed: and the kingdom shall not be left to other people, but it shall break in pieces and consume all these kingdoms, and it shall stand for ever" (Daniel 2:44).
The overarching message of Daniel is that Jesus the Messiah is even now ruling over the nations. He is the King of kings. Daniel tells us that Messiah's kingdom will advance in the whole world from "generation to generation" (Daniel 4:4,34). Christ's dominion is "given to the people of the saints of the most High" (Daniel 7:22). Our purpose then is to see "all people, nations, and languages … serve and obey him" (Daniel 7:14,27).
This comprehensive work offers a fascinating look at the book of Daniel in preterist perspective. Great attention is paid to the writings of ancient and modern historians and scholars to connect the dots and demonstrate the continuity of Daniel's prophecy with all of Scripture.
$19.95 — ORDER NOW!
(We accept all major credit cards and PayPal.)
Click here for more information
---
Martin Luther: Digitally Remastered 1953 Classic (DVD)
"Here I stand … I can do no other!"
With these immortal words, an unknown German monk sparked a spiritual revolution that changed the world.
The dramatic classic film of Martin Luther's life was released in theaters worldwide in the 1950s and was nominated for two Oscars. A magnificent depiction of Luther and the forces at work in the surrounding society that resulted in his historic reform efforts, this film traces Luther's life from a guilt-burdened monk to his eventual break with the Roman Catholic Church.
Running time: 105 minutes
Special offer: Order 5 or more for $5 each.
Watch a clip from Martin Luther.
$9.95 — ORDER NOW!
(We accept all major credit cards and PayPal.)
Click here for more information
---
Freedom: The Model of Christian Liberty (DVD)
"Give me liberty or give me death!"
Patrick Henry's famous declaration not only helped launch the War for Independence, it also perfectly summarized the mindset that gave birth to, and sustained, the unprecedented experiment in Christian liberty that was America.
The freedom our Founders envisioned was not freedom from suffering, want, or hard work. Nor was it freedom to indulge every appetite or whim without restraint—that would merely be servitude to a different master. No, the Founders' passion was to live free before God, unfettered by the chains of autocracy, shackles that slowly but inexorably bind men when the governments they fashion fail to recognize and uphold freedom's singular, foundational truth: that all men are created in the image of God, and are thereby co-equally endowed with the right to "life, liberty, and the pursuit of happiness."
This presentation is a similar call, not to one but many. By reintroducing the principles of freedom that gave birth to America, it is our prayer that Jesus, the true and only ruler over the nations, will once again be our acknowledged Sovereign, that we may again know and exult in the great truth that "where the Spirit of the LORD is, there is liberty" (2 Cor. 3:17).
Welcome to the Second American Revolution!
This DVD features "Liberty: The Model of Christian Liberty" along with "Dawn's Early Light: A Brief History of America's Christian Foundations." Bonus features include a humorous but instructive collection of campaign ads and Eric Holmberg's controversial YouTube challenge concerning Mitt Romney's campaign for president.
$14.95 — ORDER NOW!
(We accept all major credit cards and PayPal.)
Click here for more information
---
Dr. Francis Schaeffer - How Should We Then Live? (DVD)
Special Two-Disc Set!
After 40 years of intense study and world-wide ministry, Dr. Francis Schaeffer completed his crowning work of scholarship – to present profound truths in simple film language. Dr. Schaeffer's brilliant analysis of the past and predictions for current trends have proven so uncannily accurate that this amazing series still feels contemporary almost three decades after its initial release. Ultimately, Schaeffer concludes that man's only hope is a return to God's Biblical absolute, the truth revealed in Christ through the Scriptures.
Available for the first time on DVD, this documentary spectacular also includes intimate in-depth conversations with Francis and Edith Schaeffer. With the on-disc study guide, this presentation forms a unique course of comprehensive study. While this series forms an innovative analysis of the past, this outstanding work is more than history. Each episode focuses on a significant era, yet speaks clearly to 21st-century man with answers for modern problems.
$49.95 — ORDER NOW!
(We accept all major credit cards and PayPal.)
Click here for more information
---
Dr. Francis Schaeffer - A Christian Manifesto (DVD)
That Swiss Hermit Strikes Again!
Dr. Schaeffer, who was one of the most influential Christian thinkers in the twentieth century, shows that secular humanism has displaced the Judeo-Christian consensus that once defined our nation's moral boundaries. Law, education, and medicine have all been reshaped for the worse as a consequence. America's dominant worldview changed, Schaeffer charges, when Christians weren't looking.
Schaeffer lists two reasons for evangelical indifference: a false concept of spirituality and fear. He calls on believers to stand against the tyranny and moral chaos that come when humanism reigns-and warns that believers may, at some point, be forced to make the hard choice between obeying God or Caesar. A Christian Manifesto is a thought-provoking and bracing Christian analysis of American culture and the obligation Christians have to engage the culture with the claims of Christ.
$19.95 — ORDER NOW!
(We accept all major credit cards and PayPal.)
Click here for more information
---
The Silent Scream (DVD) Eight Languages
"When the lives of the unborn are snuffed out, they often feel pain, pain that is long and agonizing." – President Ronald Reagan to National Religious Broadcasters Convention, January 1981
Ronald Reagan became convinced of this as a result of watching The Silent Scream – a movie he considered so powerful and convicting that he screened it at the White House.
The modern technology of real-time ultrasound now reveals the actual responses of a 12-week old fetus to being aborted. As the unborn child attempts to escape the abortionist's suction curette, her motions can be seen to become desperately agitated and her heart rate doubles. Her mouth opens – as if to scream – but no sound can come out. Her scream doesn't have to remain silent, however … not if you will become her voice. This newly re-mastered version features eight language tracks and two bonus videos.
"… a high technology "Uncle Tom's Cabin" arousing public opinion just as Harriet Beecher Stowe's 1852 antislavery novel ignited the abolitionist movement." – Sen. Gordon Humphrey, Time Magazine
Languages: English, Spanish, French, South Korean, Chinese, Russian, Portuguese, Japanese
Running Time: 28 minutes
$17.95 — ORDER NOW!
(We accept all major credit cards and PayPal.)