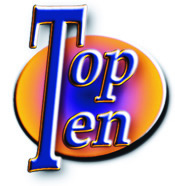 Almost everything we know about Anne Bradstreet comes from her poetry in which she combined the longings of the human heart with a devout Christian faith. Though her poetry was admired by many contemporaries, she was criticized by some for writing, as she once noted:
I am obnoxious to each carping tongue
Who says my hand a needle better fits,
A Poet's pen all scorn I should thus wrong,
For such despite they cast on Female wits.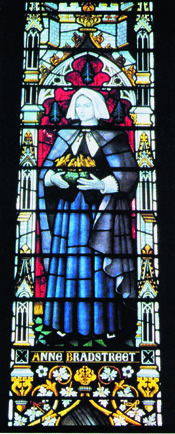 Still she composed poems: about nature, marriage, children, and faith. As one historian put it, her poetry shows that "a Puritan could combine passion, love of children and good furniture, humor that the female Puritan, in short, could be both a Puritan and a woman of great charm." In "To My Dear and Loving Husband," she celebrates marital love while pointing to a love more eternal:
If ever two were one, then surely we.
If ever man were loved by wife, then thee.
If ever wife was happy in a man,
Compare with me, ye women, if you can.
I prize thy love more than whole mines of gold,
Of all the riches that the East doth hold.
My love is such that rivers cannot quench,
Nor ought but love from thee give recompense.
Thy love is such I can no way repay;
The heavens reward thee manifold I pray.
Then, while we live, in love let's so persever,
That when we live no more we may live ever.
Her writings debunk the myth of the stodgy, prudish Puritan so long a part of the American psyche.