I got the ultimate compliment today to The Real Jesus video. I am always questioning how good the production is, even though I am pleased the content.
In response to: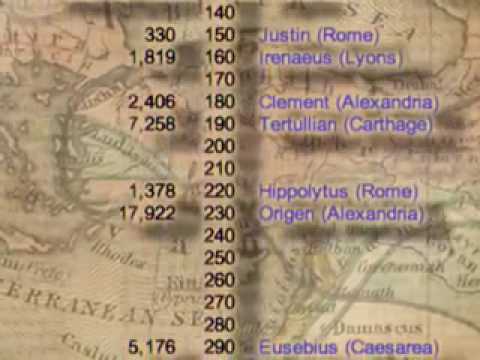 jobaby51 has commented on your video: "The Real Jesus: Myth #2 (4 of 10)." I have seen fundamentalist Christian camps supporting Intelligent Design, biblical inerrancy etc. use similar slick high production computer graphics and new-age background music in an attempt to add credibility to their perspective, but I can't help but notice that an atheistic view on this topic is never presented as such, nor do I ever expect them to do so, as their arguments really aren't in need of these embellishments. Their arguments speak for themselves.
I wrote to this person that the atheist position (
without embellishments?!
) is strong enough to win about 1 to 3 percent of the population.
It's an ironic statement because I produced the video in response to the programs on the Discovery Channel, ABC, A&E, National Geographic, and many others, that purport to draw in a religious audience with biblically themed programs, only to disappoint us by trotting out the "theologians" of the Jesus Seminar and other liberal viewpoints.
I thought that if I could respond with something approaching their production quality that I could contribute to the voice of Christian apologetics.
I have never expected the as-yet-unreleased DVD to be a best seller, but the YouTube phenomenon has already garnered The Real Jesus video (watch parts 1-10) approximately 18,000 viewers. While it doesn't come close to some of the videos on YouTube — the ones that defy all common sesnse by drawing tens of millions of viewers — it is still a good audience and I am getting many comments daily. I've had hundreds of comments so far. A response to these criticisms from skeptics is forming the basis for the next project.
More on that later.
The greatest irony is that when a skeptic wants to insult my low budget effort, he does it by calling it "slick high production."
And to think it's all done on an $1800 iMac with used Final Cut Studio software I bought on EBay.
Now that I am within a couple days worth of work of finishing up part 10 this makes me feel better.