I spent about two hours with this young woman at lunch after church on Sunday, August 21st, 2011, one day after she quit working at a local abortion center. Meeting with her, having the opportunity to share my faith and what I sensed the Holy Spirit prompted me to say to her was one of the most profound moments of my life. I told her that God had another job for her making more money.
I hope that people who read this blog will pray for Clarissa. I know that "the effectual fervent prayers of a righteous man availeth much" (James 5:16). More abortion center workers will quit and come to serve God in 2012 in Jesus' name!
Today was the 39th anniversary of Roe v. Wade, almost exactly five months after she walked off her job. She gave the following testimony this morning: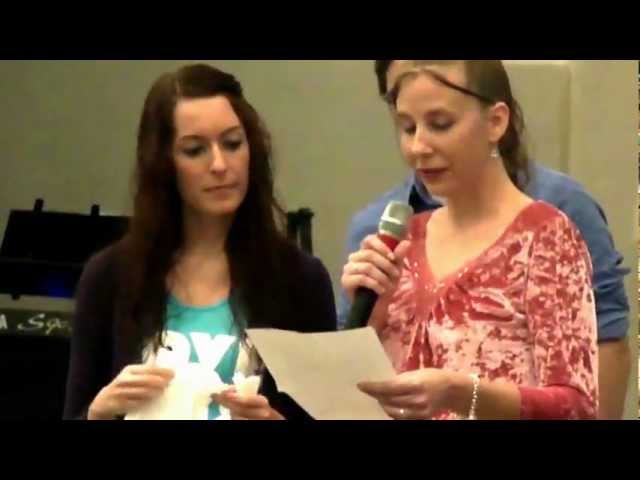 Reported by Deanna Waller
An abortion clinic worker in Orlando quit on the spot one Saturday morning, August 20th, 2011 after talking with pro-life sidewalk counselor Daniel Howell and several of the sidewalk team who minister each week at All Women's Health Center abortion mill in Altamonte Springs, Florida. She never made it inside. We invited her to church the next day. She attended and sat with us.
Clarissa came to church again the next week and publicly professed faith in Christ during an evangelistic service. She has not missed a Sunday at church since and has been attending a small group with a family on Sunday evenings. She is also attending a financial freedom class at this church, Freedom Fellowship in Apopka, Florida, on Thursday evenings.
Everyone did a wonderful job at pulling together to help her financially and spiritually during this new season of her life. A few weeks later, we got a text message from Clarissa saying:
"Woooooo! PRAISE GOD! I got a job at a Dr's office starting Wed! It's part time but will go full time!"
The new job was near her home and she began making $1.00 and hour more than she was making at the abortion center. Since then, she became full-time and has recently been promoted.
Clarissa took a very bold step of faith quitting on the spot and turning away from evil without a financial safety net. She is a single mom with four children and is post-abortive herself. If you have a heart for pro-life ministry, pray for her because she has said she wants to begin volunteering in some type of pro-life outreach.