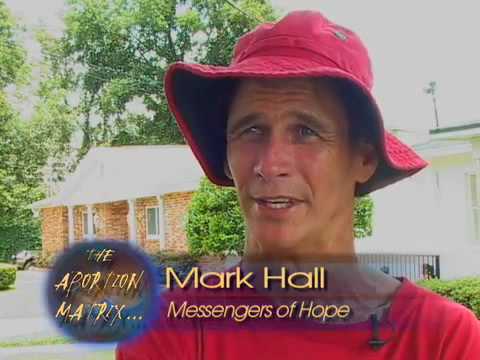 ProlifeFlorida.com has reported that long-time Volusia County abortionist Randall B. Whitney was arrested by Orlando Police inside the Orlando Women's Center after he slapped a woman patient while preparing her for an abortion procedure.
This is not the first time Whitney has assaulted patients. He gave up his own clinic in Daytona Beach when he decided he would rather close than face scrutiny by state investigators. But James Pendergraft's chain of Central Florida abortion clinics, after Pendergraft himself had his license suspended, has been desperate to find abortionists to keep their business in operation, such that they are willing to knowingly put women at risk by an aggressive man who berates and belittles women.
Read the profile on Whitney here to see the pattern.
Below is a transcript of Orlando Police arresting officer J. Hughley (the patient's last name is removed):
I, officer Hughley, was sitting inside the office when I heard a OWC [Orlando Woman's Center] patient run out of one of the rooms screaming advising the doctor has slapped her. I followed the patient outside and she advised in a sworn written statement: she went into the exam room to get an abortion procedure and the doctor was trying to find a vein to give some valium.

She Amanda ______ advised the doctor had poked her three times trying to get the needle in the vein. She told him the needle was not in the vein and it started to burn. Amanda advised she started screaming. The doctor took the needle out and told her to shut up because she was scaring other patients. Amanda advised she got up and told the doctor she wanted to leave, so she stood up and the doctor slapped her on the left side of the face.

Amanda advised that's when she left. She also advised she did not give the doctor permission to slap her and wishes to press charges. Due to the needle or medicine Amanda's fingers began to turn blue, so OFD (Orlando Fire Department) was notified. When I (officer Hughley) went back inside the building, the doctor (Dr Whitney) was sitting in the front office and he advised he did slap Amanda because she was being very uncooperative and he was trying to calm her down. Assistant Sonia Merced was inside the room with Dr. Whitney, but refuse to say what happened, nor did she want to write a statement.

Dr. Whitney refused to write a statement also. Amanda's face was red on the left side of the face. Whitney was arrested and transported to central booking for aggravated battery.
Whitney was arrested and taken to jail and later released on bond. He retained attorney Robert James Buonauro, an attorney who has defended Abortionist James Pendergraft in the past.
Case#: 2010-CF-004271-A-O
Next Court Date: August 20, 2010 – Case Management Conference – 9:00AM
Presiding Judge: Circuit Judge John H. Adams, Sr.
Download " a 3-page flyer about the arrest: Randall Whitney Arrested for Assault Flyer.