Office:
Women's Emergency Network, Inc. (WEN)
7400 SW 88th Street, Suite 307B
Miami, FL 33156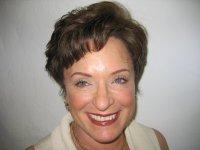 The pro bono executive director of Women's Emergency Network (WEN), an abortion fund in Miami, Florida. She manages all facets of the organization including client care, coordination with clinics, volunteer force, and all administrative and fundraising activities.
Under her leadership, WEN's operating budget increased from $60,000 per year to $250,000 per year and WEN's client capacity increased from 170 to over 900. She has built a coalition of reproductive rights advocates and organizations to prevent passage of 2004 parental notification law, and when that law was passed, organized the first attorney assistance for minor girls seeking judicial waivers, a project which developed into the Florida Path Project providing pro-bono assistance for girls seeking judicial bypass throughout the State of Florida.
She also spearheaded a coalition to improve access to emergency contraception for low-income women, developing a multi-media awareness campaign, including a dedicated website www.ecnow.org, which was adopted by 17 communities nationwide. She has been an inspiration to board members of abortion funds throughout Florida and the United States.
In conjunction with her leadership of WEN, Carol sits on the board of the National Network of Abortion Funds, where she co-chaired the Emergency Contraception Task Force. She is also a member of the Ethics Committee of the Health Council of South Florida, the Florida Healthy Teens Coalition, and the Florida Prevention First Coalition.
In addition, she served on Congresswoman Debbie Wasserman Schultz's Health Care Working Group, the Steering Committee of the Low Income Access Program of the National Institute for Reproductive Health, the Florida State Coalition for Women's Health, and the planning committee of the Florida Abortion Conversation Project. She is a 2007 recipient of the National Council of Jewish Women's Woman of Valor award.