Killing Places:
All Women's Health Center of Orlando
431 Maitland Ave
Altamonte Springs, FL 32701
(Works for Gary Dresden's All Women's Health Center abortion chain also possibly in Lakeland, Tampa and North Tampa.)
Offices:
505 Oakfield Drive
Brandon, FL 33511
215 Imperial Boulevard
Lakeland, FL 33803
203 W Bloomingdale Ave
Brandon, FL 33511
(Weight loss clinic)
Home: 12620 Catamaran Place, Tampa, FL 33618-8705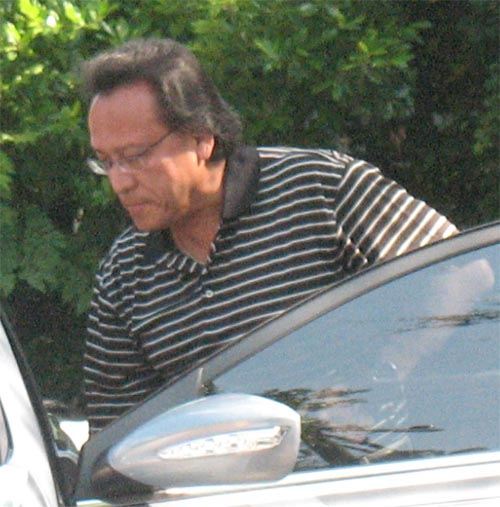 Abortionist Jose Raul Quintana leaves from All Women's Health Center in Altamonte Springs.
Graduated from the University of Nicaragua.
Disciplinary action on file in Ohio and Florida:
This practitioner has indicated that he/she has had final disciplinary action taken against him/her within the previous 10 years by a licensing agency:
The following liability actions have been reported as required under section 456.049, F. S., within the previous 10 years:
Incident Date: 2/14/2000
County: ALACHUA
Judicial Case: 01-02-CA-3224
Settlement Date: 11/13/2003
Amount: $245,000.00
Policy Amount: $1,000,000.00
Quintana removed the wrong fallopian tube during an ectopic pregnancy procedure while working at Shand's Hospital in Gainesville. It put a woman's life in danger and rendered her sterile.
---
Taken By: Ohio State Medical Board
Date: 8/11/2006
Description of Disciplinary Action: Reprimand
Under Appeal: NO
Read the Letter of Reprimand from the state medical board of Ohio. According to the report Jose Raul Quintana lied on his application for his medical license in failing to disclose the following:
Nonrenewal of Privileges at Shands HealthCare in Gainesville, in 2000
Denial of Privileges by Shands Lake Shore in 2001
Consent Agreement between Dr. Quintana and the State of Florida Department of Health Board of Medicine in 2004
Dr. Quintana was REPRIMANDED by the State Medical Board of Ohio in 2006. The same year, he moved back to Tampa, Florida and became a full-time abortionist for Gary Dresden's All Women's Health Centers.