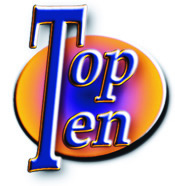 George Whitefield first met John Wesley and when they were students at Oxford. Wesley was the leader of the "Holy Club," a group dedicated to the pursuit of holiness. Wesley's little band was derided at Oxford; they were ridiculed by being dubbed "Methodists" because of their vigorous discipline.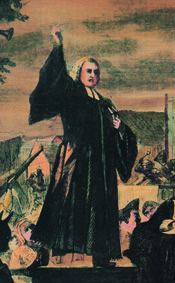 It was Whitefield who first received a revelation of grace that powerfully equipped him to be a great evangelist. He enjoyed great popularity among the common people, until the churches he preached in became so packed that he had no choice but to preach outdoors. Crowds of over ten thousand people would often gather to hear him preach. John Wesley soon followed Whitefield's example at his friend's invitation and had the same spectacular results. Thousands were converted and the awakening spread throughout England.
Whitefield was the first successful transatlantic preacher of the Great Awakening, crossing the ocean thirteen times, preaching in England, Scotland, Wales and the American colonies. Benjamin Franklin was so captivated by the powerful oration of this gifted man of God that he was quick to publish Whitefield's sermons. Franklin gave financial assistance to help Whitefield build orphanages for boys. Simply put, he saw that Whitefield was good for the country!
Whitefield preached with Jonathan Edwards and later made Massachusetts his home base. He died only a few hours after preaching his last sermon. He is buried in Newburyport underneath his church pulpit.
See also: Wesley and Whitefield