Killing Place:
Jackson Memorial Hospital
1611 NW 12th Ave
Suite 7007
Miami, Florida 33136

View Florida Abortionists in a larger map
Home: 1690 S Treasure Dr
Miami Beach, FL 33141
A promoter/instructor is an abortionist who recruits or trains abortionists. They occupy a strategic position, for without the instructor, there are no new abortionists.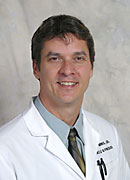 YOB: September 1959
Obstetrics & Gynecology
Assistant Professor of Clinical Obstetrics and Gynecology, University of Miami
This practitioner currently holds staff privileges at the following hospital/medical/health institutions:
University of Miami Hospital; Jackson Memorial Hospital, Miami
During the internship year, OB/GYN residents in our program spend two-three days per week over a six week period at the University of Miami Reproductive Health Services Clinic. Co-directed by Drs. Carla Lupi and Paul Norris, UMRHC provides surgical and medical abortions, uterine evacuation for failed pregnancies, and consultation on complicated contraceptive management.
Following a nationally devised curriculum, residents learn surgical procedures and pain management, counseling and communication skills, and principles of public health and evidence based medicine as related to family planning. This well-rated rotation provides first year residents valuable one-on-one didactic interaction with faculty members and full involvement in procedures and patient care.
The program has received its initial funding from the Ryan Residency Training Program in Family Planning and Abortion, a nationally available philanthropic effort designed to insure a solid education in the range of family planning services that obstetrician-gynecologists should master.
We look forward to the addition of Dr. Christopher Estes, a Family Planning Fellowship graduate from Columbia University, to our faculty. His leadership will enable the development of our own fellowship program and participation in multi-centered research. With reproductive health and family planning specifically at the international forefront of women's health issues, a robust program is a must at our "global" university medical school.