By Jay Rogers
Published December 10, 2011
Killing Place:
A Woman's Care, Inc.
68 NE 167th St, Ste A
Miami, FL 33162
Home:
3500 Fairfax Ln
Davie, FL 33330-4628
DOB: 10/04/1964
A Woman's Care, Inc. was incorporated by Siomara Senises and Maria Peguero on April 30, 1989 in the state of Florida and is currently an active corporation.
Siomara Senises represents A Woman's Care, Inc. as their registered agent.
Maria Peguero is the founder of A Woman's Care II, Inc. and Hialeah Woman's Choice Clinic, Inc.
Siomara Senises was also the administrator of Best Care Woman's Center, an abortion clinic that used three unlicensed people to perform abortions.
Miami Herald Tues, July 19, 2005
By Mary Ellen Klas, Herald Editor
A Miami clinic lost its license and it's owners were arrested in the second case involving the same unlicensed doctor performing abortions.
Jose Rodriguez, 52, and Magaly Gil, 56, both of Miami, were arrested and released on $5,000 bond after detectives concluded that they knew Kieron Nisbet was not licensed to practice medicine in Florida, Nisbet is alleged to have performed abortions in November at their clinic, Best Care Woman's Center, 8380 SW Eighth Street.
Sgt Llevat of Miami-Dade unlicensed practitioner's unit (305-477-1616) says that Gil and Rodriguez were arrested for "aiding & abetting." When asked if administrator Siomara Senises could be charged for the same offense, Sgt Llevat said yes, "it's in the Florida Statutes and Senises used 3 unlicensed people at her clinic also."
Senises was never charged and is still the administrator for three abortion clinics in Florida, these two in Hialeah & another in North Miami, named , "A Woman's Care".
If clinic administrator, Senises was licensed as a Real Estate Broker and she hired an unlicensed abortionist, a cleaning lady, and a University of Miami student to sell Real Estate without a license, would the State of Florida allow Senises to keep her Real Estate brokers license to conduct future sales, and oversee sales people in other Real Estate offices?
The former attorney-unlicensed abortionist-Robelto Osborne was convicted of 4 felony counts of practicing medicine without a license in October of 2005.
The current abortionist-Frantz Bazile, who performed the abortion that resulted in the baby dying in the hialeah clinic, has a prior record for the same type of offense in Illinois.
Summing up the details below it basically states that this MDespicable abortionist, Frantz Bazile, had been noted for attempting to perform an abortion on a 17 Year old girl, but didn't realize how far along she was either. He ripped spongy material (mature placenta) from the baby's body, sutured up the profusely bleeding young mom, and rushed her off to the hospital. As the mom was drugged for pain, the baby, torn apart by the whole experience, hung for life, was delivered alive by cesarean section and later died from this "gross & negligent" quack alley abortion.
In stories related to the use of unlicensed doctors performing abortions in Miami (Miami Herald, "Two owners arrested in abortion clinic probe," July 19, 2005 and NBC 6 TV's, "Man Accused Of Performing Abortions Without License," May 5, 2005) it was revealed that Kieron Nisbet has been accused of giving anesthesia without a license to abortion patients at, A GYN Diagnostic Center abortion clinic in Miramar.
During the investigation of the clinic detectives concluded that Nisbet was not licensed to practice medicine in Florida.
Since then, two patients have come forward and claimed that Nisbet performed abortions on them at the Best Care Women Center in Miami.
The patients, who identified Nisbet in a photo line-up, said they received treatment from both Nisbet and also Yaqueline Martinez, who was arrested in March on suspicion of practicing nursing without a license.
"This person spoke to them, conducted a sonogram exam and, in one case, diagnosed a person, telling them how many weeks pregnant they were and then led them to a room where they were introduced to Mr. Nisbet as the doctor who would be performing the procedure," Sgt. Hector Llevat of the Miami-Dade police said.
As if to cover their trail, police said, Nisbet or Martinez forged the signature of a real doctor on the patients' files. Police arrested the clinic owners whom they claimed knew the man was operating without a valid medical license.
Police said they believe Nisbet also illegally performed abortions at a Hialeah abortion clinic, A Women's Care II, during the same time and has fled to Trinidad to escape an arrest warrant they obtained for him.
Nisbet was investigated by the Unlicensed Practitioner Unit (UPU) and is wanted by the Miami-Dade Police Department (MDPD) for practicing medicine without a license at the Best Care Women's Center, in Miami.
The investigation dates back to November 2004. A Miami detective said they have now received solid information that the doctor is hiding out in Trinidad with family. They believe that he is also performing abortions in Trinidad, possibly under a false name.
In 2005, The Florida Department of Health's (DOH) Unlicensed Activity (ULA) Unit announced that their joint investigation with the Miami-Dade Police Department led to the arrest of Jose Rodriguez and Magaly Gil for aiding and abetting the unlicensed practice of medicine.
Rodriguez and Gil own Best Care Women's Center located at 8380 SW 8 th St. in Miami. Both voluntarily relinquished the abortion clinic license for the women's center after allegations surfaced that Rodriguez and Gil allowed unlicensed physicians to perform pregnancy termination procedures at Best Care. The pair were owners of several abortion clinics in the Miami-Dade area.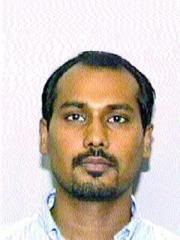 Kieron Nisbet
---
» »
Duncan, Stephen Wiley (verified, owner) - Tallahassee
Your comments are welcome!
---
The United States of America 2.0: The Great Reset (Book)
High Quality Paperback — 40 pages of dynamite!
Revival, Resistance, Reformation, Revolution
An Introduction to the Doctrines of Interposition and Nullification
In 1776, a short time after the Declaration of Independence was adopted, Thomas Jefferson, John Adams and Benjamin Franklin were assigned to design an official seal for the United States of America. Their proposed motto was Rebellion to Tyrants is Obedience to God. America owes its existence to centuries of Christian political philosophy. Our nation provided a model for liberty copied by nations the world over.
By the 21st century, we need a "Puritan Storm" to sweep away the Hegelian notion that the state is "God walking on earth." We need revival and reformation in full force to vanquish the problems that plague us as a nation — from government controlled healthcare — to abortion on demand — to same sex "marriage." This booklet gives a primer on our founders' Christian idea of government and examines how the doctrine of nullification was woven into the Constitution as a safeguard against federal tyranny. It concludes with the history and theology of civil resistance. A Second American Revolution is coming with the Word of God growing mightily and prevailing! (Acts 19:20).
(We accept PayPal and all major credit cards.)
Click here for more information
---
The Silent Scream (DVD) Eight Languages
"When the lives of the unborn are snuffed out, they often feel pain, pain that is long and agonizing." – President Ronald Reagan to National Religious Broadcasters Convention, January 1981
Ronald Reagan became convinced of this as a result of watching The Silent Scream – a movie he considered so powerful and convicting that he screened it at the White House.
The modern technology of real-time ultrasound now reveals the actual responses of a 12-week old fetus to being aborted. As the unborn child attempts to escape the abortionist's suction curette, her motions can be seen to become desperately agitated and her heart rate doubles. Her mouth opens – as if to scream – but no sound can come out. Her scream doesn't have to remain silent, however … not if you will become her voice. This newly re-mastered version features eight language tracks and two bonus videos.
"… a high technology "Uncle Tom's Cabin" arousing public opinion just as Harriet Beecher Stowe's 1852 antislavery novel ignited the abolitionist movement." – Sen. Gordon Humphrey, Time Magazine
Languages: English, Spanish, French, South Korean, Chinese, Russian, Portuguese, Japanese
Running Time: 28 minutes
(We accept PayPal and all major credit cards.)
Click here for more information
---
Why Creeds and Confessions? (Book)
High Quality Paperback — 219 pages
Foundations in Biblical Orthodoxy
Driving down a country road sometime, you might see a church with a sign proudly proclaiming: "No book but the Bible — No creed but Christ." The problem with this statement is that the word creed (from the Latin: credo) simply means "belief." All Christians have beliefs, regardless of whether they are written.
Yet a single book containing the actual texts of the most important creeds of the early Church will not often be found. Out of the multitude of works on the evangelical Christian book market today, those dealing with the creeds of the Church are scarce.
Why Creeds and Confessions? provides a foundation of biblical orthodoxy as a defense against the false and truly heretical doctrines advanced by the spirit of this age.
(We accept PayPal and all major credit cards.)
Click here for more information
---
Freedom: The Model of Christian Liberty (DVD)
"Give me liberty or give me death!"
Patrick Henry's famous declaration not only helped launch the War for Independence, it also perfectly summarized the mindset that gave birth to, and sustained, the unprecedented experiment in Christian liberty that was America.
The freedom our Founders envisioned was not freedom from suffering, want, or hard work. Nor was it freedom to indulge every appetite or whim without restraint—that would merely be servitude to a different master. No, the Founders' passion was to live free before God, unfettered by the chains of autocracy, shackles that slowly but inexorably bind men when the governments they fashion fail to recognize and uphold freedom's singular, foundational truth: that all men are created in the image of God, and are thereby co-equally endowed with the right to "life, liberty, and the pursuit of happiness."
This presentation is a similar call, not to one but many. By reintroducing the principles of freedom that gave birth to America, it is our prayer that Jesus, the true and only ruler over the nations, will once again be our acknowledged Sovereign, that we may again know and exult in the great truth that "where the Spirit of the LORD is, there is liberty" (2 Cor. 3:17).
Welcome to the Second American Revolution!
This DVD features "Liberty: The Model of Christian Liberty" along with "Dawn's Early Light: A Brief History of America's Christian Foundations." Bonus features include a humorous but instructive collection of campaign ads and Eric Holmberg's controversial YouTube challenge concerning Mitt Romney's campaign for president.
(We accept PayPal and all major credit cards.)
Click here for more information
---
Massacre of Innocence (DVD)
Exposing The Occult Roots of Abortion
This presentation looks at the spiritual roots of abortion and exposes the myths surrounding child killing. Little known historical facts about abortion and how they relate to modern feminism are presented logically and accurately. Has been effective in converting many to a pro-life position.
Massacre of Innocence goes where no pro-life presentation has gone before in "tearing the lid off abortion" to reveal the spiritual realities we must battle if we will bring an end to this crime. The presentation is absorbing, fast-paced, informative and incredibly devastating to any attempt to justify abortion.
"… an extraordinary statement … a powerfully articulate presentation about what abortion really means, and why a great and moral nation like the United States must not allow the slaughter to continue."
— Congressman Robert K. Dornan
Running time: 85 minutes
Packaged in a double DVD case with the updated The Abortion Matrix DVD.
(We accept PayPal and all major credit cards.)