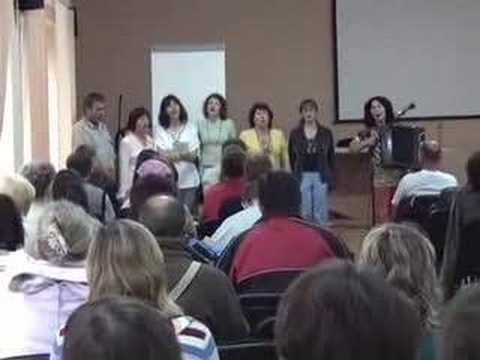 Before the evening service, I passed out about 110 copies of my Creeds book and signed about half of them. You can see the remaining stack on the table at 3:30.
I thought it was very funny being asked to sign the book, but that is a custom with foreign missionaries when they visit churches there. They treat us like celebrities. I had 25 minutes to talk about my work with Christian Youth International and Predvestnik in the 1990s. Then I shared an outline of the first few chapters of my book on the names and attributes of God and worldviews. I applied this to the Apostle Paul's sermon in Acts 17 in which he outlines the basic worldview of Christianity.
A lot of people were happy with the book. One history teacher told me that he really liked it because it outlines 1500 years of church doctrine and history in just 200 pages. I hope the people who got my autograph will read the book.