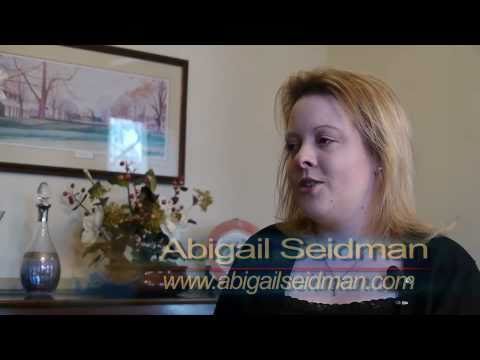 In late December, I was about one week away from finishing the DVD project, The Abortion Matrix, and I heard about Abigail Seidman, whose testimony greatly added to the force of the presentation. Although I had been researching the connection between occult religion, child sacrifice in pagan cultures and modern abortion since 1993, I had never met a person who had personally witnessed abortion center workers engage in pagan rituals. Her story fit the script for The Abortion Matrix so perfectly that I was amazed.
Abigail had done several interviews on notable blogs and Christian news services prior to this. She had become a Christian just a few months prior to beginning to speak out about what she had seen in the abortion industry. We also had a corroborating testimony from a reader named Frankie who wrote about a pagan cult of abortion workers in the Toledo area. This turned out to be the abortion center where Abigail Seidman's mother worked for many years.
Even though Abigail's testimony mirrors the thesis of The Abortion Matrix, this will seem far-fetched to some people. But if you will read following interview, you will see that she is the "smoking gun" proving that although not prevalent, abortion as a form of child sacrifice exists among feminist occultists who worship a "mother goddess."
Abigail Seidman appears in chapters seven and eight of The Abortion Matrix DVD. Here is the full interview and about one hour of raw clips that we recorded last December.