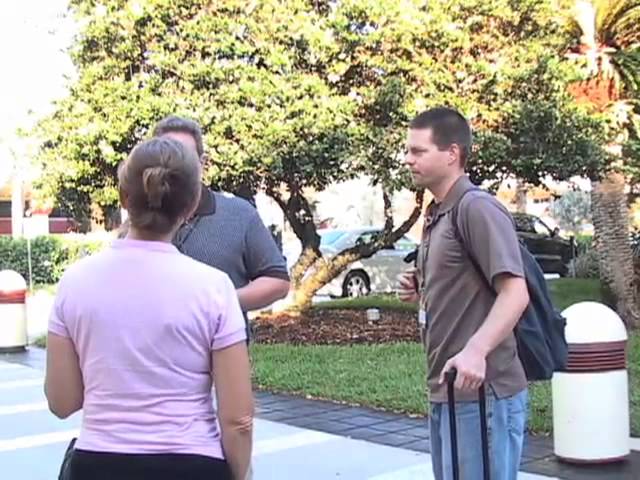 ORLANDO, Florida (www.forerunner.com) A Pro-life Awareness Campaign was held at the International Pastors Leadership Conference with T.D. Jakes and Joel Osteen in Orlando, Florida on June 5, 2012.
Both Jakes and Osteen have stated that they believe Barack Obama is a sincere Christian despite his support for legalized infanticide and abortion on demand. However, according to Michele Herzog of Pro-life Action Ministries, "The event was not about protesting or opposing the speakers or pastors at the conference, but creating awareness about abortion and the need for pastors and leaders to stand up against this modern holocaust."
Awareness Campaigns held at churches and Christians conferences call on leaders to cry out and repent for the shedding of the innocent blood shed from the little baby boys and girls killed by abortion.
"We are the only voice these children have," said Herzog. "The church can not ignore this blight upon our nation, and must take a stand to rescue those unjustly sentenced to death."
Deb Maxwell of Lifeguards from Clearwater, Florida, reported on the reactions of the pastors:
One dear pastor looked like he was in physical pain as he looked at the signs, another said, "Don't stop!" Some walked in silence as they looked, their smiles turned to grief at the truth. One ripped up the flyer and said, "Come and get it!" Another said there were too many orphans. One pastor from Memphis promised to email me so I could send him some contacts there through whom they can get more involved. I know God did a work that we may not know about until eternity. Keep praying for these pastors and leaders that their eyes and their hearts would be opened.