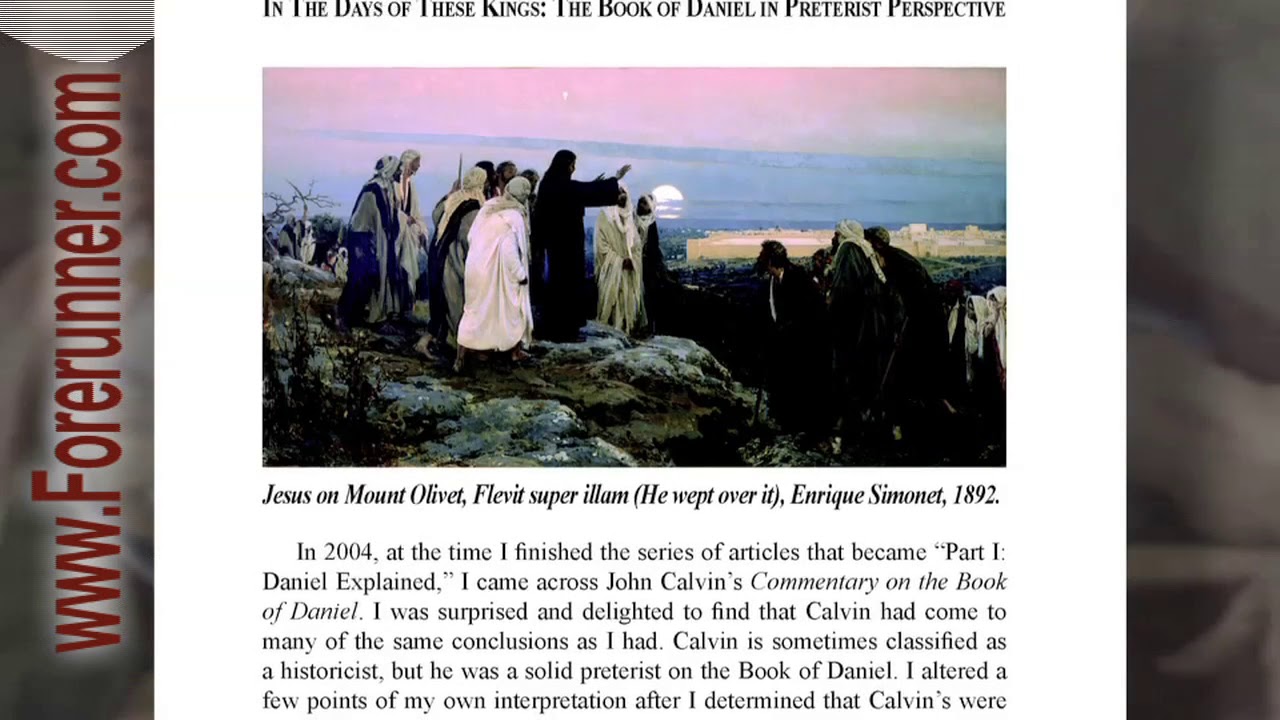 I explain more fully the meaning of the term, preterism, in "Part II: Notes on Daniel." By way of disclaimer, I am not what is termed a "Hymenaean," "hyper-preterist" or a "full preterist." This doctrinal error holds that all prophecy in the Bible, including the Second Coming of Jesus, is a past event fulfilled by AD 70. This violates an important foundational tenet of the early Christian creeds – the resurrection of the body, and the life to come, Amen. With all orthodox Christians of all the ages, I believe and confess that Jesus Christ, the Son of God, the Second Person of the Trinity, will yet come again in glory to judge the living and the dead and His kingdom will have no end.
The word orthodox literally means, "right doctrine" or "correct thinking," not Eastern Orthodox. For more information on this, see my book, Why Creeds and Confessions?
Although I do not debate against hyper-preterists, I wrote an article, Epiphanius of Salamis on the Hymenaean Heresy, which shows the Church Fathers viewed this as a Docetic-Gnostic heresy. See also: Against Hymenaeanism – The Charity of Intolerance by Andrew Sandlin.
As you will see in my treatment of 2 Thessalonians 2 and a few other portions of Scripture, I am less preterist even than some other orthodox commentators, such as David Chilton, Kenneth Gentry, Gary DeMar and James Jordan. I do not attempt to pigeonhole every biblical prophecy to fit a preterist hermeneutic. My approach is that Scripture should interpret Scripture. However, I do not use the term "partial preterist" any more than I would call myself a "partial Calvinist" just because of the existence of hyper-Calvinists who have turned Reformed doctrine into heresy. I am just a "preterist."
In 2004, at the time I finished the series of articles that became "Part I: Daniel Explained," I came across John Calvin's Commentary on the Book of Daniel. I was surprised and delighted to find that Calvin had come to many of the same conclusions as I had. Calvin is sometimes classified as a historicist, but he was a solid preterist on the Book of Daniel. I altered a few points of my own interpretation after I determined that Calvin's were superior. Obviously, Calvin was a preterist in respect to his commentary on Daniel. According to a preface by Calvin's translators:
Our readers will remember, that as an expositor of prophecy, Calvin is a Preterist, and that his general system of interpretation is as remote from the year-day theory of Birks, Faber, and others [historicist commentators], as from the futurist speculations of Maitland, Tyso, and Todd. Notwithstanding the disagreement between these Lectures and the writings of Birks, we strongly recommend their perusal by every student who would become thoroughly proficient in the prophecies of Daniel. The first step towards progress, is to surrender all our preconceived notions, and to prepare for the possibility of their vanishing away before the force of sanctified reason and all-pervading truth (Calvin, Commentary on Daniel, translator's preface, emphasis mine).
For many years, I hesitated to put this into a printed book form because I regarded my study of Daniel to be incomplete. However, I constantly came across readers who wanted to know of a book that presented the best argument for a preterist interpretation. There are a few good ones, but I was surprised to see how little was available in comparison to books that discuss Matthew 24 and Revelation from a preterist perspective. I have consulted the other preterist commentaries that are available, but for the most part, I drew these conclusions on my own by researching source materials written by ancient historians and the books of the Bible that also document the period of 700 BC to AD 70.
In this book, I did not want to "reinvent the wheel." Anyone who wants a good preterist commentary on Daniel need look no further than John Calvin. So I have not published a "commentary" on Daniel in the strictest sense as much as a compilation of the sources and resources I have used in my own study of the preterist view of Daniel.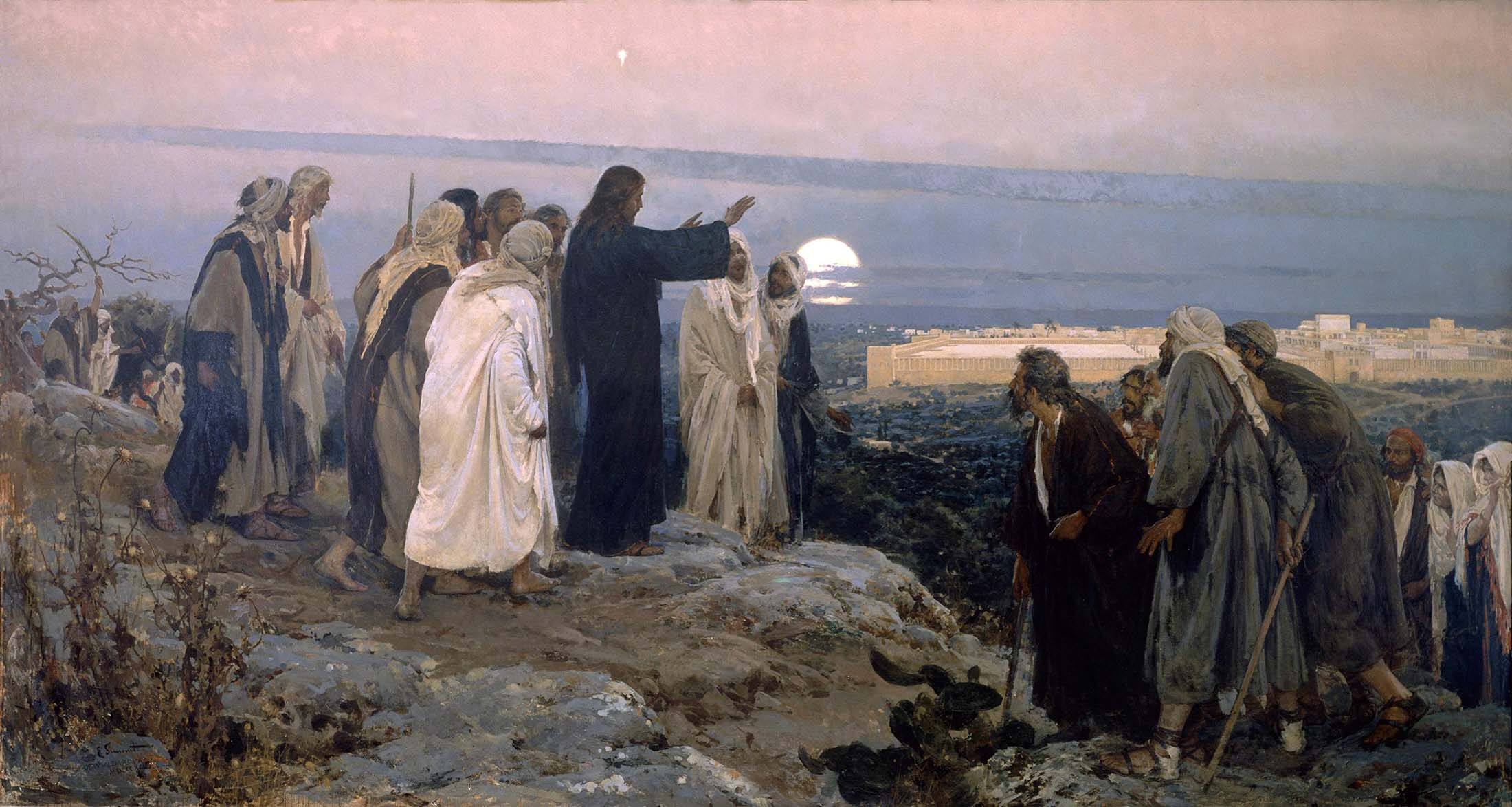 Painting by Enrique Simonet Lombardo — Flevit super illam (1892) — "He wept over it." Click to enlarge