Transcribed and edited by Jay Rogers
Andrew Sandlin is the former pastor of Church of the Word, Painesville Ohio, an orthodox Reformed church, and formerly the American editor of Calvinism Today. While a pastor in northeast Ohio, Andrew was instrumental in gathering an alliance of Baptist and Charismatic churches which were becoming increasingly Reformed in their doctrine and practice. This alliance grew into the Association of Free Reformed Churches. In 1995, he became the editor of Chalcedon Report and the Journal of Christian Reconstruction, two influential Christian Reconstructionist periodicals founded by R.J. Rushdoony. Andrew is the also the past president of The National Reform Association, an organization founded in 1864 with the purpose of maintaining and promoting Christian principles of civil government. Andrew now heads the Center for Cultural Leadership. Some of his articles are available at: The Forerunner.
Center for Cultural Leadership
P.O. Box 70
La Grange, CA, 95239
209-852-2080
"sandlin@christianculture.com":"#"":mailto:ChurchCouncil@iglide.net
---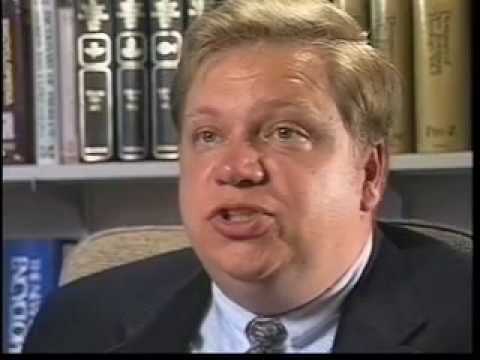 *Question:*— Can we really legislate the biblical standards of morality on non-Christians? The non-Christian doesn't even believe in the Bible, so how can we even talk about building a society based on the Law of God?
Andrew Sandlin: There is a great deal more in the Bible about political truth than most people recognize. Much of it is in the Old Testament. But since the modern evangelical ethos tends to oppose the abiding authority of the Old Testament, they don't recognize the political implications and the political standards that the Old Testament sets forth. I realize that the Bible does not speak specifically to every conceivable political issue, but it speaks to many more issues, directly or by implication, than many evangelicals would admit.
We certainly believe in the ethical precepts of the law. But it is not ours to do away even with the case laws. We may not always understand how to apply all of the case laws, but we have to take all of the Law of God seriously. It is not ours to play pick and choose. I like this law against homosexuality, but I don't like this law governing marital intercourse. We have to abide by the law of God when it is established even if we do not understand it well. We need to work hard on the task of exegesis, understanding the Law of God. But when we do come to an understanding, we need to abide by it.
It is not our responsibility to select certain portions of the Law of God that we like. I realize that in late 20th century America, we have certain tender sensibilities about how abortionists or homosexuals should be treated. We live according to a "rights" theory of life, rather than a responsibility view of life. So there are some of God's laws that do, especially on first reading, seem harsh and difficult. The question we have to ask is — Are we going to conform our ideas and practice to the Law of God? — Or are we going to permit the modern culture dictate to us our ethical values? No, even though there are some difficulties in the Law of God and difficulties in enforcing the Law of God, if we are going to say that we believe the Bible, sola scriptura, then we have to day that the Law of God must prevail in the society even in the parts that we consider difficult.
---

*Question:*— What about the "establishment of religion" clause in the U.S. Constitution? Doesn't the U.S. Constitution forbid the display of religion in the civil sphere?
Andrew Sandlin: We strongly support the separation of church and state. We do not support the separation of the state from God. There is a vast difference. The church is under the authority of the law of God just as the state is. We're not looking for an ecclesiocracy. We are looking for a godly decentralized theocracy, the rule of the law of God. We certainly do not want the rule of the institutional church over society. We don't support medieval notions like that. We simply believe that the law of God should govern in society.
If it's not a Christian nation, it's going to be some type of nation. An Islamic nation? A secular nation? A science fiction nation? There will be some religion that will be enforced in society, we believe it should be Christianity — within the narrow limits of the law of God not a heavy top-down bureaucracy.
The purpose of civil government is to enforce the Law of God appropriate to its sphere. We read in Romans 13 that the civil magistrate is to punish civil evil and to protect the righteous. When we start talking about "inalienable rights," although in some sense that terminology is permissible, it's not specifically biblical. Therefore, I think we have to go back to what the Bible specifically says. I am not in any way attacking the Declaration of Independence or the Constitution, we can have certain refinements.
The idea that we supposedly have the right to pursue the longings of our own heart is essentially a liberal idea. That's what liberals have held for the past 200 years and especially the last 50 years. The important thing is responsibility to the Law of God and to God as our sovereign.
---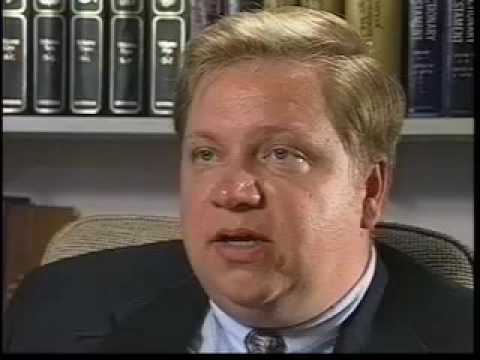 *Question:*— In a Christian republic based on biblical law, would non-Christian religions be banned or would they have as much freedom as they have now?
Andrew Sandlin: We certainly do not want an Ayatollah fundamentalist regime. That's not what we are looking for at all. In a biblically oriented society, political power would be greatly decreased. In these areas of capital crimes and other penal sanctions, over a long period of time by means of godly peaceful democratic change we want the Law of God to be enforced. It's not our goal to go out and impose our views on everybody else. That really is a slander against the Christian Reconstructionist position. Our goal is not to harm any particular group or any minority, but certainly it is to require that all people submit themselves to the Law of God.
If somebody says: "That's absolute religious freedom," then no we don't believe that Satanists should be permitted to sacrifice children. But that's true in this society. When people talk about intolerance, there's always a level of intolerance. In this country, we don't permit Mormon men to have more than one wife. The biblical view is that they can privately believe what they want to believe and privately practice it. But under the Old Testament law the public worship of a false god is forbidden.
In a biblical society, cults, or people who do not hold to a bare minimum orthodoxy, can hold their faith. They can teach their children their faith. But as far as public worship, the Bible does seem to forbid public worship that is contrary to Christian worship.
If somebody says, "That sounds intolerant," then there is always going to be some level of intolerance somewhere. Right now in this country, we don't have manger scenes on civil government front lawns. We, of course, consider that to be intolerant. Every civil government is going to adopt certain laws that are essentially religious in nature. That is the nature of man.
We certainly cannot permit the public proselytizing of religions that are going to undermine our religious faith and also the state itself. But that has nothing to do with imposing our views on someone else's conscience. We do believe in liberty of conscience. People are free to believe what they want to believe and say what they want to say in the private sphere and train their children. But in certain cases there will be some intolerance. If we want to get rid of intolerance, let's just get rid of the law. Every law is intolerant.
---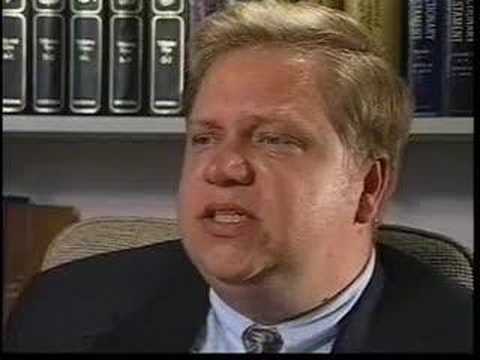 *Question:*— But wouldn't a Christian Republic run according to God's Law become oppressive to non-Christians?
Andrew Sandlin: Theonomy will ensure the blessings of God according to the book of Deuteronomy. A people whose ethical foundations are the Law of God are promised the blessings of God. Even if we want to speak pragmatically, theonomy would drastically reduce the size of our federal government, state government and even municipal government. It would get the civil government out of our lives. It would destroy these messianic regulatory agencies. In a theonomic society, the vast majority of people would be very happy. The tax man wouldn't be seizing nearly as much money.
If people actually knew what the law of God taught, most people would be in favor of that, because it would decentralize our civil government, it would punish those who need to be punished. The whole general situation of society would be much improved. Of course, that's not the idea that is set forth by many of our liberal opponents who think that we are out to seize political control to produce some radical social change. That's what they do. They seize political control for radical social change. We're not in favor of that. We believe that society is much greater than politics. Politics is only a small part of society. We believe that godly change comes through regeneration, godly families, godly churches, intermediate private institutions having nothing to do with the civil government, and volunteer work. So we're not looking for some Ayatollah Khomeini civil government. We are at the opposite end of the spectrum from that.
The biblical principle of removing evil incrementally little by little is given by God to Joshua and Moses. It is necessary first for the church to educate the populace about the truth of the Word of God. The church is much more important than the state, although it has separate functions just as the family does. We don't believe that it will happen all in one day, one month, one year, ten years or perhaps even a century. We won't be able to enforce the law of God as we'd like to. We've been in an era of apostasy in this country for at least 150 years. We can't expect to turn things around over night.