The last full week of August of this year marks the 20th anniversary of Predvestnik, the Russian Forerunner. This monumental event was postponed by the Soviet coup d'état attempt (August 19–21, 1991) because the newspaper was in line to be printed when that occurred. We heard that Predvestnik was printed in Moscow at press run of 100,000 copies the very next day after the coup failed.
In 1991, there was only one other evangelical Christian newspaper, Protestant, that had a national distribution in all 15 republics of the USSR. Although it had been legal to publish Christian materials for over a year, I soon found out why it was so difficult. All the presses were owned by the state-run communist publishing companies. Every time we went to a registered publisher, they gave us a list of red tape items that we needed to cut through. Business moved slowly. Sometimes there was a waiting line of over a month to get access to the presses. Publishers made accommodations to print two or more publications as one run by effectively tagging on to another organization's registration.
In July of 1991, we began the registration process for Media House in Kiev, Ukraine, which in turn would enable us to register a publication. While we applied for our registrations in Kiev, our first press run was administrated by the Protestant publishing company, who had a registration with one of the main printing houses in Moscow. However, all subsequent editions were printed in Kiev, Ukraine by Media House.
In the meantime, Predvestnik's managing editor, Alexei Salapatov, who was then 17-years-old, decided that we needed to go right to the top and talk to the head of the largest press in Kiev, which did much of the newspaper printing in Ukraine. I went to the meeting and we stood the whole time in a stark Soviet office. The head of the printing house seemed to be a crusty old man who frowned most of the time. Behind him was a larger-than-life, full-length portrait of Vladimir Illych Lenin. I found it ironic that while we talked about printing one of the first Christian newspapers in the Soviet Union, this famous atheist looked down on us from the wall with a scowl of disapproval. I kept thinking that it was a complete waste of time. At the end of the conversation, the director of the Soviet printing house smiled and shook our hands.
Later, I found out that he really liked Alexei and he was fascinated that someone so young would take an interest in publishing a newspaper of such a large circulation. Our first runs were 100,0000 and then 20,000 copies each. He would often put our newspaper at the front of the line so it would get printed that week and not a month later. That is an example of the supernatural favor of the Lord.
Today, Alexei still works in the publishing industry now over 20 years later. The other editor of Predvestnik, Roman Medvid, is now involved in media producing television commercials and photography.
What follows is Alexei's account of what happened 20 years ago this week.
Predvestnik interrupted by communist coup in 1991
By Alexei Salapatov
I left Kiev for Moscow on August 18th to finalize the deal for printing of the first issue of Predvestnik. The infamous coup happened the same night and by the time I arrived to Moscow, the whole world knew the news except me. So I came to Bob Weiner's (founder of Christian Youth International) headquarters which then located in old-style Sevastopol hotel, having no idea of what was going on.
I watched TV for some time during the day and noticed that it was odd that all channels were broadcasting the classical ballet "Swan Lake" by Tchaikovsky. One of the young women who was on CYI staff told me that all press and TV channels were closed due to the coup and that the army was occupying the streets of Moscow.
The next day I called to the woman who was working for Protestant publishing house who was in charge of printing Predvestnik in one of Moscow's printing houses. Sadly, she only confirmed what other people had said – all printing houses were blocked by soldiers and printing was put on hold for an indefinite period of time.
It was an odd time. People didn't obey curfew although Moscow was under marshall law. Soldiers were doing nothing on the streets. The only scene were one could observe tensions between the rebel government and the crowd was on the square before the Parliament building. Many believed the army was going to capture the Parliament where most of "democrats" found shelter and had turned that government building into center of resistance.
Anyway, the coup was over in four days and we continued to wait for our turn to the press. I returned to Kiev because there was no sense to wait in Moscow doing nothing. Finally, at the end of August, I got news from Protestant that the newspaper was ready and waiting for us.
August 18th, 1991 was Monday, so the week ended on 25th. My estimate is that the first Predvestnik issue was printed between August 24-27, 1991. It is based on the fact that right after the coup all printing presses were extremely busy servicing big newspapers that waited in the line for days. However, I recall a converation with the woman director from the Protestant (the newspaper that administrated the printing) who told us that printing took place very next day after the coup.
We distributed most part of the press run at Bob Weiner's conference in Moscow in September. I still own few packs of the various Predvestnik editions, including historic one that was printed in the capital of the USSR.
Predvestnik videos
By Jay Rogers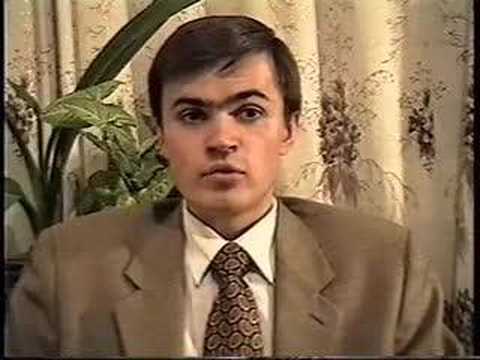 These two clips are from a fundraising video I produced ten years ago for two missionary projects I was involved with from 1991 to 2000. Although I am not funding these projects currently, the video is important from a historical standpoint.
Predvestnik was only the second nationally distributed evangelical Christian newspaper or publication in the history of the Soviet Union. The Perestroika reforms made this publication possible in early 1991. Prior to this there was little freedom of religion or press in the Soviet Union.
Likewise, LOZA-TV was the first Russian video ministry of any Protestant Church in the Russian Federation. Only CBN, based in Kiev, was producing evangelical Christian video in the Russian language at the time that LOZA-TV was founded. Our first production, Hollywood, won an award at a Christian Broadcasters event in Moscow in the fall of 2000.
I plan to write a "travel vlog" series later this year in which I'll post all the video I recorded in Russia and Ukraine throughout several of my 12 trips.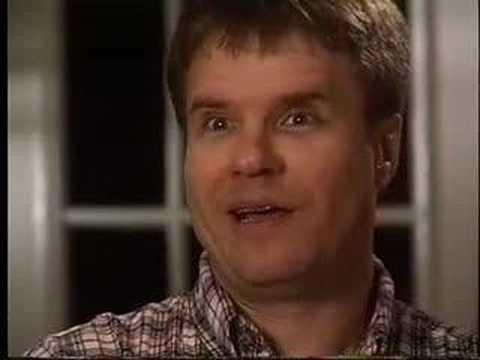 All the video in the above clips is from 8mm and VHS tape, so the quality is not what I could have accomplished with digital recording. Part of missionary work is learning to be creative with the resources God gives you. Still this production is close to my heart because it represents the work I accomplished in my short-term missionary trips to Russia and Ukraine.
I hope to become involved in another project in Ukraine soon. I am not sure exactly what it will look like, but I hope to make another trip to Ukraine sometime before too long. Here also is a travel vlog series and a documentary short from my last trip to Ukraine in 2007.