Yesterday, I went to the movie theater in Orlando's Downtown Disney, about seven miles from my home, to see an advance screening of Expelled: No Intelligence Allowed with Ben Stein. The film opens on 1000 screens in a limited release on April 18th. Stein's documentary begins with a survey of university professors who were either fired, denied tenure or otherwise "expelled" for using their academic credentials as a platform for discussing Intelligent Design (I.D.) with their classes, publishing articles or just linking to I.D. websites.

This movie is a "must see" for anyone who cares about the first amendment right to free speech in the public market place of ideas. Hopefully, a successful opening will spur the documentary to run across thousands of more screens in North America and the world.

The thrust of Stein's exposé is that academic debate on I.D. is being squelched by a scientific elite who nevertheless admit that they have no settled theory on how the original living cell could have arisen spontaneously. More dramatically, the film shows that the same evolutionary philosophy that denies intelligent design in the universe is at the heart of moral relativism, eugenics, genocide, euthanasia and abortion on demand.

One of the most powerful vignettes in the movie occurs when Stein, a conservative Jew, tours one of the Nazi prison camps where thousands of people were gassed and incinerated. The woman giving the tour refuses to make any moral judgments about Hitler or the Nazi officers in charge of the genocide campaign even when pressed by Stein to give her opinion.

Without a Creator or an Intelligent Designer there is no real basis for holding an objective opinion on morality. "Might makes right" becomes the moral force for the advancement of humanity even when "inferior" minorities and the handicapped are selected for extermination. The film proves that the Nazi eugenicists were fueled by a radical social Darwinism. Yes, Hitler really believed he was working for the good of mankind.

Another long needed yet neglected topic briefly explored in Expelled is the origin of birth control and abortion in our own country through eugenicist Margaret Sanger, the founder of Planned Parenthood. As a pro-life activist, I am encouraged to see this brought into public consciousness in a major film. Sanger, in fact, was a vocal advocate of eugenics. The film doesn't delve deeply into the fact that when Sanger wanted to solve the "Negro problem" through a campaign of sterilization for black men prior to World War Two, she corresponded with Nazi eugenicists. Expelled at least cracks the cover on an ugly chapter in American history that continues today in the guise of "family planning," a code word for the slaughter of millions of unborn babies funded in part through taxpayer support of Planned Parenthood.

Expelled also documents the fact that many well-known evolutionists see religion as a hindrance to the advance of science and openly admit they are actively working to suppress and eradicate religion in public life. The film's point of view, of course, is that there is no incompatibility. On the contrary, the hypothesis that there might be an intelligence or an ordered design to the universe actually paves the way for better science. It inspires a passion for science in people who believe in a Creator God in some form, which happens to be over 90 percent of the American population.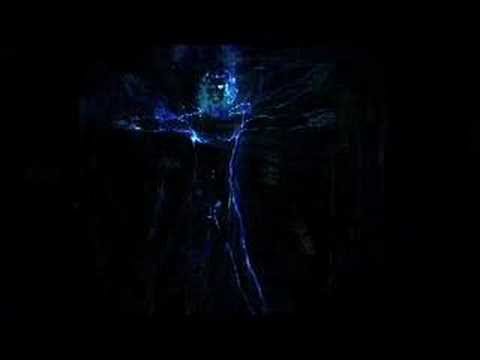 The film is intellectually fascinating and moves along at a good pace. It makes hilarious use of juxtaposed "b-roll" clips from classic movies and antiquated educational documentaries to illustrate its frequent salient points. An unrelenting off-beat rhythm keeps the viewer entertained.

The most enjoyable part of the documentary for me was the interview with atheist scientist and bestselling author of The God Delusion, Richard Dawkins, who seemed nonplussed by Stein's questions delivered with deadpan irony. The viewer of course knows that Stein is sympathetic to I.D. So it's amusing to watch that curmudgeonly reptile Herr Dawkins squirm at Stein's calm and deliberate interrogation. The interview results in unintentional humor that reminded me of This Is Spinal Tap or Monty Python's "Dead Parrot Sketch." Dawkins could not have played a better British humorist even if he had made an attempt.

"How did life begin?"

Dawkins says he doesn't know. Of course, "no one knows" exactly how the complexity of cellular life could have arisen from non-life. But he believes it. He has to. There is no alternative.

Couldn't it have been the Hebrew God?

Absurd!

What about the Holy Trinity? Allah? One of the Hindu gods?

Dawkins bristles with frustrated incredulity at the very idea.

Could a model that includes an intelligent designer be used at least hypothetically to explain the origin of life?

Finally, Dawkins admits a viable hypothesis of I.D. is possible. A race of higher intelligent life forms from outer space could have "seeded" the earth with life, but this higher intelligence must have evolved itself over billions of years. This, of course, is begging the question.

If this higher intelligence alien race evolved, then how did the original life form come into being in the first place?

Ironically, Dawkins refuses to consider that it could have been God who started it all because God himself could not have "sprung suddenly out of nothing."

So goes the tenor of several other evolutionary scientists who likewise refuse to admit an alternative to the Neo-Darwinist theory on the origin of life. No one really knows. One scientist hypothesizes that the first DNA molecules could have "ridden on the backs of crystals" as they were being formed.

Aliens? Crystals? An ancient mud puddle struck by lightning?

Yes … Maybe … Perhaps …

God? Intelligent Design?

No!

Controversy over Dawkins' interview was reported in a New York Times article in which he claimed he was set up by not knowing the thrust of the documentary. However, the producers gave the interviewees the list of questions beforehand and each was paid for his interview. One of the producers who attended the preview in Orlando quipped, "They all cashed their checks and no one returned the money they were paid for participating."

Expelled spurred controversy a full year before its release. Yet no critic will be able to fault it on its quality, appeal and pure entertainment value. Aficionados of Michael Moore's films – those diatribes that use twisted conspiracy theories and selective editing to achieve a leftwing political purpose – are already panning the film on its content alone as "propaganda." This is, of course, hypocritical because all that Stein and his producers are asking is for a reasoned debate on I.D. and for new evidence to be considered without the risk of the questioners losing their jobs as teachers and professors.

The controversy and attacks are ironically what the producers need to stir up interest in the film. This will in turn make I.D. a viable option whose time has come. Expelled will weather a few attacks, which will give it a respectable box office return, always a better fate than to be quietly ignored. This is the same phenomenon that propelled The Passion of The Christ, The Da Vinci Code, and Fahrenheit 911 to be the highest grossing films of their genre. Apparently, the enemies of I.D. intend on making Expelled a huge success even though their de facto support is "not by intelligent design."