I was having a debate with a young Jesus mythicist (who finally admitted that Jesus probably did exist as a historical person) who made the following true remark:
Anyone can write anything they want in a book. It does not make it true.

That is correct. That is why we look to historians who are experts in ancient history to answer questions about what really happened in the first century. We ought to consult someone who knows something about methodology in determining reliable historical records and so on.
However, if we want to know if Jesus is the Son of God, historians cannot help us. That is a question for theologians. Credentialed historians should tell us if Jesus existed. Theologians should tell us if the Bible presents Him as the Son of God. They can explain to us what the scriptures actually say.
The problem, of course, is that liberals use whatever suits their argument. They often use history to comment on His deity and theology to comment on His historicity. That is backwards.
Not only do the Historical Critics deny Jesus was divine, but they deny that the Gospel writers themselves thought of Him as divine. The convolutions they have to go through to get the Gospel writers to say what they want them to say are astounding. If my skeptical friends were simply to study this without an agenda, or without setting out to prove or disprove Christian doctrine, they'd realize how bad liberal theology really is.
To get some background in this, I'd like you to watch two videos we made: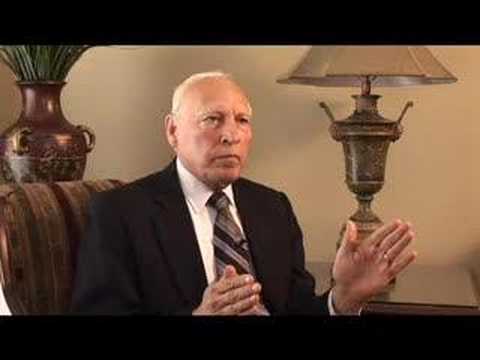 If you like the videos, you might consider ordering
The Real Jesus

DVD
.
Obviously, I haven't read every work by every liberal critic from the Enlightenment onward. I
have read
a good deal of the Church Fathers who wrote closest to the time of the New Testament to see what they thought about the writings that were penned very close to their own generation.
The skeptical scholars almost ignore the Church Fathers. I would think they would at least say Jesus was an observant rabbi who convinced His followers that He was the Messiah and then Jesus' theology was preserved in the form of Gospels and Epistles.
But they don't even go that far.
Instead they say that the Gospels were written too late to be by people who knew or heard Jesus. That makes no sense. In fact, I consider this to be absurd. It would be like a church group today not being able to personally know their founders who lived in the 1950s and '60s. Obviously, some would be alive still who would remember them well. But the liberals pretend that there is a vast wall of ignorance that can be erected over a 40 to 50 year period.
I simply don't get the logic of this argument.
They treat a few decades as though there were centuries of darkness between the time of Jesus' disciples and the writings of the New Testament that were then delivered to the next generation.
Conservatives have often conceded to dates for New Testament books that are a decade or two later than the traditional view of 20 to 35 years after Jesus, simply because it matters so little to our case. Forty to sixty years later is still fairly close.
But in fact, the liberals offer no shred of evidence against the idea that most of the New Testament could not have been written very early on by the very authors whose identities were known and agreed upon by all who received the writings.
In the 1800s, liberal Historical Criticism emerged with the presupposition that the New Testament was written in the second century — even the late second century. That view has since been shattered by real documentary evidence. Now the latest they can go and still be taken seriously is a window of 70 to 100 AD — usually placing the three synoptic Gospels prior to 85 AD.
Unbiased liberals who have looked at the internal, external and documentary evidence have often come to the conclusion that the entire New Testament could have been composed between 40 to 70 AD. There is certainly no evidence against it.
And yet some still act as if those few decades were a wall of silence that denies the possibility of much factual transmission of history.
John Dominic Crossan of the Jesus Seminar, for instance, proposes that Jesus was a nobody who just happened to stumble into Jerusalem one day with the idea of revolution and that He accidently got crucified and had no idea upon His death that He had founded what would become a world religion. The Gospels then developed somehow as a collection of Jesus' sayings — 80 percent of which He never said — and Jesus himself would be startled and upset if He knew what His followers had come up with.
I don't claim to be a scholar, but I recognize this as some of the worst and most biased scholarship ever concocted. It is not convincing because there is not a shred of literary evidence for this in any of the New Testament writings and even among the surviving works of the church fathers up until 115 AD, which is fairly voluminous.
In my world, if I read a book that says that Ronald Reagan was shot near the heart early during his presidency and emerged from the ordeal thinking that God had spared his life in order to defeat communism, I would believe the testimony. If this story were to be reported by a
PBS
special I saw on television, I'd believe it all the more since it has the quality of being "admission against self-interest" since
PBS
is not known for their pro-Reagan ideology. I might reserve judgment about whether God really spoke to Reagan, but I'd at least believe the external evidence that Reagan fought communism and the Soviet Union fell.
In their world, Ronald Reagan's fight against communism was the imaginary quest of a B-Movie actor in the 1950s, who never really became president. The myth of the fall of communism in the Soviet Union was a symbolic narrative composed by a committee of politicians in the Kremlin in the 1960s who admired American movie stars. The later books and television specials that contain the history of Reagan's presidency were produced and edited by Reaganites who lived after his death. In retelling these fictional romance stories, they developed the myth among their cult.
That in a nutshell is essentially the conservative vs. the liberal view of Jesus.
Further, like those who would want to discredit Ronald Reagan for any positive achievement, the liberals simply hate Jesus.
It would be as if there were a large group of Elizabethan scholars who hate Queen Elizabeth and William Shakespeare and who never write anything except extreme skepticism portraying these legendary figures as fools who somehow got credit for building an empire and penning the greatest dramas ever written.
Occasionally, there is a scholar who still insists Shakespeare never wrote any of his plays or that Elizabeth was an incompetent villain, but these are the minority simply because no one goes into Elizabethan studies with a hatred for the major figures. Despite their obvious flaws, the scholar usually finds quite a few admirable qualities in these personalities.
But there are liberal scholars who detest Jesus of Nazareth. The contempt drips from their writings. I noticed that when I was quite young and I found it odd.
Skepticism serves a purpose in study. However, these people have set out not as scholars, but as fundamentalist atheists with an ax to grind. When I first saw the obvious bias as a college student, it actually served to pique my interest a bit.
Could it actually be that they despise the Son of the Living God, the King of kings, precisely because He is shrouded in the heavens in glory and when they lift their eyes to view His majesty it only exposes their pride-ridden hearts?
I thought it was a distinct possibility. Today I find much of what liberals say either comical or sadly shameful.
It's the reason why I don't usually have conversations with too many young postmodernist Jesus mythicists. Not only are they biased, they are also ignorant. They believe the "scholarship" of hack writers who take positions that are even more extreme than the "uber-liberals" of the Jesus Seminar.
Occasionally I will have an extended conversation with someone who is reasonable and is willing to look into the rich cache of Christian literature, which is uninterrupted and consistent from the time of the first Gospels and Epistles to the time when Christianity took hold of the Roman Empire.
I tell them that I cannot "prove" God to them any more than the Word of God has already proved Him. But I think it would be impossible that Christianity could have become so wildly successful so quickly if the Gospel were not true at the core.
It's an unlikely story, but it is much more unlikely that it did not happen.