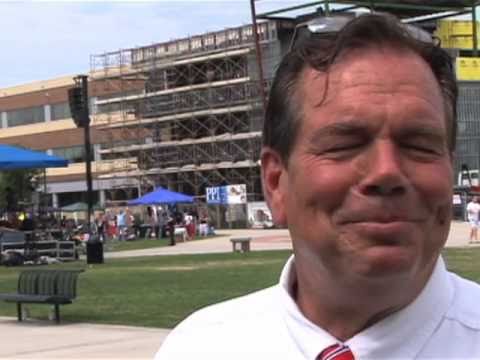 Flip Benham spoke to us recently about how Operation Save America leads more people to Christ by accident than some churches do on purpose when they practice their "theologically correct" strategies. Why? Because they show up at the gates of hell.
I've spoken to a lot of pastors over the past 20 years about confronting the gates of hell – the abortion clinics in our city. Most tell me how much they respect me for doing what I do. But most lack the heart to join and support the preachers, evangelists and sidewalk counselors who confront child killing. They sometimes have a theological excuse for opposing abortion on the grounds where the killing takes place. Sometimes they say we ought to focus on crisis pregnancy centers or take a less confrontational approach.
I disagree.
The timid shepherd doesn't have a theological problem. He has a moral problem due to the fear of man. He is worried about how he will be perceived by the "hirelings" in church leadership who might be offended. So he makes theological excuses for inaction. We don't oppose crisis pregnancy centers, but not every woman will go to a CPC. Most women in crisis pregnancies will go straight to the killing center in their city. This is the last chance – the literal gates of hell – where some are snatched from the fire each week.
Whenever we confront the gates of hell, we will win the battle. When the Church, led by its shepherds, finally confronts the gates of hell, we will win the war.
See: The Abortion Matrix
---