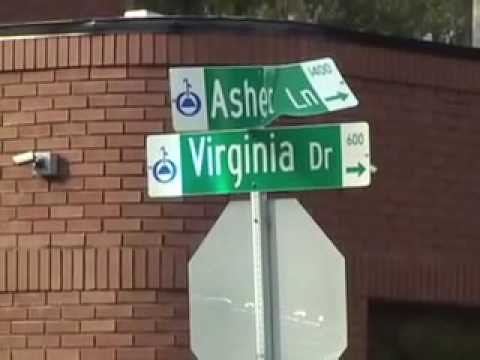 Can a pro-life video save unborn children? A friend of mine, Patte Smith, has been using this video at Dr. Pendergraft's abortion clinic, where she stands for the unborn as a sidewalk counselor and evangelist. I've been blessed to hear a few people changed their mind on abortion by viewing
these videos
I have put together in the past few years. Many have been convicted that abortion on demand through all nine months of pregnancy is a heartless and wicked policy. Below is one such testimony Patte received by email. Dr. Pendergraft owns the clinic where little baby Rowan was born alive and left to die.
My name is KC and I've been pro-choice as long as I can remember. Yesterday, I took my dear friend to Orlando Women's Health Center for an abortion. To my surprise, you and a few other demonstrators were there. Of course, my friend and I ignored your calls out to us and went inside. But then I needed a cigarette. When I went outside to smoke, I was listening to your pleas, just taking it all in. After four hours of waiting at OWHC, the staff told my friend that they couldn't do the procedure there. We were instructed to go home and get $300 more and meet the Dr. at EPOC. We did as instructed. The doctor started the procedure and then told my friend to be back at 9 am the next day (today). They sent her home in the middle of an abortion. So while we were getting the runaround by Dr. Pendergraft's employees, I couldn't get your pleas out of my head. After a long and trying day, I came home and tried to get some sleep. Instead, I tossed and turned as your cries nagged at me.

So I gave up and went to YouTube.com as you instructed. I typed "Baby Rowan 911" into the search bar but couldn't find the courage to press to search button. What was I so afraid of? I'm pro-choice. There is nothing anybody can say that will change that, right? So after this little battle with myself, I pressed search. I listened to the horrific 911 call and cried. I couldn't believe it, so I did more research. I couldn't believe the horror stories that I found. I was mortified when I found that it is not uncommon for aborted babies to be born alive and the staff just leaves them alone to die. I guess I just figured when babies are aborted they don't even look like babies yet. I always figured they just kind of looked like a blob of tissue and cells. As I did a little research, my heart broke and my opinion changed. So I wanted to thank you. Thank you for being the voice of these dead babies. Because of you my views are changing. You made me more aware. Keep doing what your doing and try not to get discouraged. Even if people don't let you know it, you are touching lives. Again, thank you.