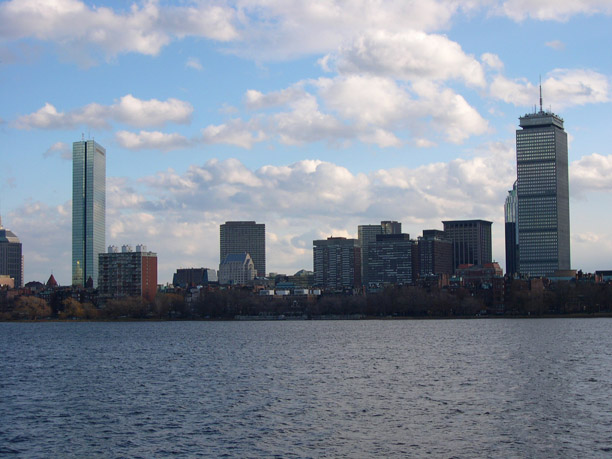 Here's a link to a video about Boston and the churches that are working for "revival" in that city.
As a person who has become skeptical of various "revival" movements, that are not actually revivals at all in a historic sense, this effort actually encouraged me. Here are people who understand the great mission to which God has called the church. There are no big claims made here, just a hopeful message about what God wants to do in Boston to raise up churches that will be a light to the region, the nation, and the world.
You can forward this to anyone you think will pray for these men and their vision for Revival.
Be sure to also check out the Boston Awakening on-line magazine!
- Jay Rogers

---
Dear Friends,
A picture is worth a thousand words! This month rather than creating a written newsletter I am sending a video newsletter. The video is actually an 11-minute promotional piece that we recently put together for our upcoming Intercultural Leadership Consultation of New England. As you watch the video please pray that God's Kingdom purposes will be fully realized in this gathering. Also, I would deeply appreciate specific prayer for me as I give leadership to this highly complex project and for the many details that need to come together in the next 60 days!
Thank you for your prayers and faithful support. Without them this event would not be possible!
Click on the link below to view the video. If you have problems, you may need to click on a message bar that reads "Click here to turn on links." In Outlook this bar appears at the top of the email window between the sender's and receiver's names. If all else fails, you may copy the link and paste it directly into your web browser. If you do this, you should not include any prefixes such as "http" or "www"; only the address given below. Please let me know if you have problems.
mms://67.19.92.123/cl3/ptv/ILC 2007 Promo.wmv
Many thanks!
Rev. Dr. Gregg Detwiler
Emmanuel Gospel Center
Intercultural Ministries Director
2 San Juan St.
PO Box 180245
Boston, MA 02118-0994
617-262-4567, ext. 191
www.egc.org