See the bumper for Apologetics Talk: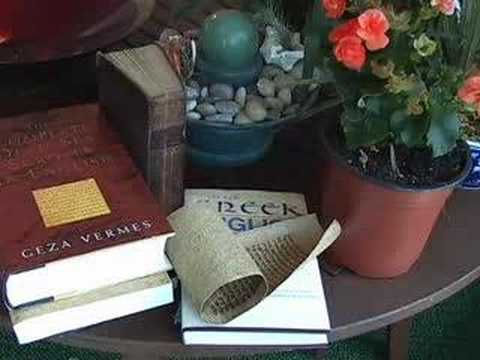 A reader of our website wrote:
I love what you have done here and on YouTube! Check out http://therealjesus.com. I have had the domain for several years now. I just needed a awesome site like yours to point it to.

Have a blessed day!

Mike Cunningham
Above is an email from a viewer who is doing some advertising for free out of a pure love for God and will probably keep doing it.
He's pointed his own registered website domain name toward this website.
Check it out: http://therealjesus.com
I first did the YouTube experiment just to see what type of feedback I'd get and it's exceeded my expectations. Of course, I'd like to have millions of viewers, but for now I'll settle for tens of thousands.
Now the big question is: How would the presentation do in the market if it were kicked up a few notches and given to distributors?
We live in a world where more and more people are "Jesus crazy" — young people talk about Jesus more than in any other time in recent history. At the same time, most of the current young generation of believers are more clueless than any generation that has come before them.
On one level the popularity of Dan Brown's books and programs such as "The Lost Tomb of Jesus" illustrate the point that people are hungry to know more. Controversy about Jesus sells. Hollywood and Madison Avenue understands this. What we have not done as Christian witnesses is to present "pop apologetics" on the same level of quality as these books, movies and TV shows. Instead we present pale and palsied televangelism.
One basic reason for this is that Christology is a lost area of study.
As you might know, I have script materials for at least three to four more hours on The Real Jesus — Examining the Christological Heresies of Pop Culture.
Most of the Real Jesus (part 1) was written in the fall of 2000. I think the material that I've written more recently is a lot better and more interesting. I've also begun a series of short 3 to 5 minute segment called "Apologetics Talk" — in which I answer the many comments, questions and objections from atheists, skeptics and seekers who have responded to The Real Jesus series.
I'll be unveiling it sometime in the future.
For now here is the bumper that I've produced for the new series:

http://www.youtube.com/watch?v=c29YbdAUvNs