Epiphanius of Salamis on the Hymenaean Heresy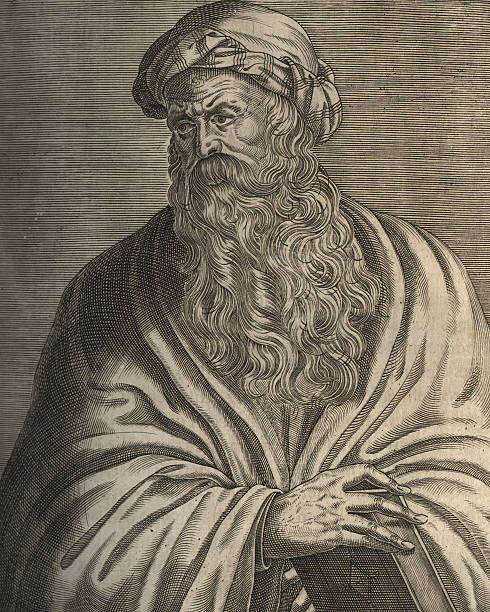 Epiphanius of Salamis (c. AD 320 to 403) was a bishop of Salamis, Cyprus. He gained a reputation as a strong defender of orthodoxy. He is best known for composing the Panarion, a very large compendium of the heresies up to his own time, full of quotations that are often the only surviving fragments of these texts. He was also an early critic against contemporary uses of iconography in the Church.
I post this for those who are interested in Full Preterism (Hyper-Preterism). Some of my Full Preterist acquaintances have objected that Hymenaeanism refers only to the teaching that the "resurrection is past" around the time of Paul's writing of his two Epistles to Timothy in the early to mid-AD 60s. They insist this cannot refer to the resurrection of the saints or the Second Coming of Jesus in AD 70 – which is when many Full Preterists claim these events occurred. Since Paul was writing prior to AD 70, they claim this heresy cannot apply to today's Full Preterists who say the Second Coming and Resurrection occurred in the past.
On the contrary, in Panarion, Epiphanius provides some useful information on how the early Church viewed the Hymenaean heresy as a form of Docetic Gnosticism. The Docetic sect embraced pseudo-spirituality, denying anything good in the material world and held that Christ only appeared to have a real birth, death and resurrection.
Full Preterists are repeating elements of this Docetic Gnostic error – at least in the way that Epiphanius recorded the points of Hymenaeanism.
And again, to hint that there will be a resurrection of the dead, the Son of this God says, "Destroy this temple, and in three days I will raise it up." But by "temple" he meant his own body, which would be "destroyed" by the hands of men — that is, killed. But something which was not a body but an apparition — as these people in their turn say — could not have fallen into someone's hands and been raised the third day, as he promised. By such a provision it is plainly proved that the resurrection of the dead is undeniable, and the soul does not need a speech of defense to give before each authority — this too is a fabrication of theirs, as we have said — but needs the Lord's deed of lovingkindness, sustained by works and faith. So says the most holy Paul, writing to Timothy with these words: "That thou mayest know how thou oughtest to behave thyself in the house of the Lord, which is the church of the living God, the pillar and ground of the truth, which the many having deserted have turned unto fables and words of folly, understanding neither what they say nor whereof they affirm, of whom are Phygelus and Hermogenes."

In his second epistle, moreover, he says that Hymenaeus and Philetus have gone wrong about the truth. They were followers of this sect themselves, proclaiming another God and endless genealogies, implanting fresh error in men by saying that the world was not made by God but by principalities and authorities, and that the resurrection has already come in the children who are begotten by each of their parents, but that there will be no resurrection of the dead. And see the character of the truth, brothers, and the refutation of their disorder! (Epiphanius of Salamis, Panarion 8.1-6).
Note the following points in Epiphaius' summary.
Jesus was bodily raised from the dead. Although this was His glorified body, He was not a ghost or an apparition.
Likewise, the future bodily resurrection of the dead is undeniable (1 Corinthians 10:12-58).
Proto-Gnostics, such as Phygelus and Hermogenes, apparently taught that the souls of the departed need to ascend through a series of Aeons giving a defense of their works and faith before each authority. Followers of this sect have thus departed from the Church as heretics. They have departed from the true Gospel that teaches that the souls of the dead need only the finished work of grace, which was "sustained by" (or affirmed by) their good works and faith (James 2:14-26).
Hymenaeus and Philetus were also part of this Proto-Gnostic sect. They taught "endless genealogies" (1 Timothy 1:4) meaning this chain of authority made up of "lesser gods," or Aeons, that ascend in the spiritual realm.
Like the later Gnostics, Hymenaeus and Philetus proclaimed another God who was the Father of many lesser gods, and that the world itself being evil matter was not created by God, but instead by these principalities and authorities.
The Hymenaeans taught that the resurrection of the dead was a past event and that children born of believing parents have received this spiritual resurrection. There will therefore be no future bodily resurrection of the dead.
Although Full Preterists like to say that the Hymenaean heresy refers only to the resurrection of the dead as past at the time of Paul's writing, Epiphanius' description shows otherwise. The Church Fathers were creedally orthodox. For them, the resurrection was a future event and linked inextricably to the Second Coming of Christ. As the Apostles and Nicene Creeds stated: "He will come again in glory to judge the living and the dead and His kingdom will have no end."
Epiphanius affirms this truth by making the following points:
Jesus' resurrection from the dead was a bodily resurrection and so too the resurrection of the righteous dead "will be" a bodily resurrection in the future.
The Hymanaean heresy is linked to the Gnostic denial that Jesus had a physical body and that His resurrection was spiritual only.
Epiphanius also links the Hymenaean error to the contemporary Gnostic error that said the world was created not by God, but through a chain of Being – with numerous Aeons – or "principalities and authorities" who made the evil material world. Similarly, many modern Full Preterists deny a literal six-day Creation, but God worked through the stages of evolution over numerous ages. They also deny that physical death came into the world through Adam's sin, but death existed as part of the natural order for millions of years.
In contrast, the Nicene Creed states:
We believe in one God, the Father Almighty, Maker of heaven and earth, and of all things visible and invisible. And in one Lord Jesus Christ, the only-begotten Son of God, begotten of the Father before all worlds (aeons), Light of Light, very God of very God, begotten, not made, being of one substance with the Father; by whom all things were made; both in heaven and on earth.
Since the Gnostics taught a spiritual resurrection of Jesus and thus a denial of a bodily Second Coming of Jesus and a denial of a future bodily resurrection of the saints, they in reality believed the world would continue in a state of death and decay until it was destroyed. There will be no New Heavens and New Earth because that too exists in the spiritual realm only.
So we can see that ideas have consequences. Modern Full Preterists commit a heresy very similar to the ancient Hymenaeans. The "New Heavens and the New Earth" (which many moderate preterists, such as me, agree now exists as a spiritual reality) will never become a physical reality in their scheme. On the contrary, the Word of God teaches that death itself, the last enemy of God, will one day be defeated (1 Corinthians 15:24-26).
«-
45 Years Since Roe: Are we winning or losing?
-»
The First Blast of the Trumpet Against the Monstrous Regiment of Women - Part 1
---
Related Articles
---
Your comments are welcome!
---
God's Law and Society (DVD)
Download the Free Study Guide!
God's Law and Society powerfully presents a comprehensive worldview based upon the ethical system found in the Law of God.
Speakers include: R.J. Rushdoony, George Grant, Howard Phillips, R.C. Sproul Jr., Ken Gentry, Gary DeMar, Jay Grimstead, Steven Schlissel, Andrew Sandlin, Eric Holmberg, and more!
Sixteen Christian leaders and scholars answer some of the most common questions and misconceptions related to this volatile issue:
1. Are we under Law or under Grace?
2. Does the Old Testament Law apply today?
3. Can we legislate morality?
4. What are the biblical foundations of government?
5. Was America founded as a Christian nation?
6. What about the separation of Church and State?
7. Is neutrality a myth?
8. What about non-Christians and the Law of God?
9. Would there be "freedom" in a Christian republic?
10. What would a "Christian America" look like?
Perfect for group instruction as well as personal Bible study.
Ten parts, over four hours of instruction!
Running Time: 240 minutes
Watch over 60 on-line video interviews from God's Law and Society.
(We accept PayPal and all major credit cards.)
Click here for more information
---
The Real Jesus: A Defense of the Historicity and Divinity of Christ (DVD)
Who is the Real Jesus?
Ever since the dawn of modern rationalism, skeptics have sought to use textual criticism, archeology and historical reconstructions to uncover the "historical Jesus" — a wise teacher who said many wonderful things, but fulfilled no prophecies, performed no miracles and certainly did not rise from the dead in triumph over sin.
Over the past 100 years, however, startling discoveries in biblical archeology and scholarship have all but vanquished the faulty assumptions of these doubting modernists. Regrettably, these discoveries have often been ignored by the skeptics as well as by the popular media. As a result, the liberal view still holds sway in universities and impacts the culture and even much of the church.
The Real Jesus explodes the myths of these critics and the movies, books and television programs that have popularized their views. Presented in ten parts — perfect for individual, family and classroom study — viewers will be challenged to go deeper in their knowledge of Christ in order to be able to defend their faith and present the truth to a skeptical modern world – that the Jesus of the Gospels is the Jesus of history — "the same yesterday, today and forever" (Hebrews 13:8). He is the real Jesus.
Speakers include: George Grant, Ted Baehr, Stephen Mansfield, Raymond Ortlund, Phil Kayser, David Lutzweiler, Jay Grimstead, J.P. Holding, and Eric Holmberg.
Ten parts, over two hours of instruction!
Running Time: 130 minutes
(We accept PayPal and all major credit cards.)
Click here for more information
---
Massacre of Innocence (DVD)
Exposing The Occult Roots of Abortion
This presentation looks at the spiritual roots of abortion and exposes the myths surrounding child killing. Little known historical facts about abortion and how they relate to modern feminism are presented logically and accurately. Has been effective in converting many to a pro-life position.
Massacre of Innocence goes where no pro-life presentation has gone before in "tearing the lid off abortion" to reveal the spiritual realities we must battle if we will bring an end to this crime. The presentation is absorbing, fast-paced, informative and incredibly devastating to any attempt to justify abortion.
"… an extraordinary statement … a powerfully articulate presentation about what abortion really means, and why a great and moral nation like the United States must not allow the slaughter to continue."
— Congressman Robert K. Dornan
Running time: 85 minutes
Packaged in a double DVD case with the updated The Abortion Matrix DVD.
(We accept PayPal and all major credit cards.)
Click here for more information
---
Martin Luther: Digitally Remastered 1953 Classic (DVD)
"Here I stand … I can do no other!"
With these immortal words, an unknown German monk sparked a spiritual revolution that changed the world.
The dramatic classic film of Martin Luther's life was released in theaters worldwide in the 1950s and was nominated for two Oscars. A magnificent depiction of Luther and the forces at work in the surrounding society that resulted in his historic reform efforts, this film traces Luther's life from a guilt-burdened monk to his eventual break with the Roman Catholic Church.
Running time: 105 minutes
Special offer: Order 5 or more for $5 each; 10 or more for $4 each; and 100 or more for $2.50 each.
(We accept PayPal and all major credit cards.)
Click here for more information
---
In the Days of These Kings (Book)
Perfect-bound Paperback — 740 pages
The Book of Daniel in Preterist Perspective
"And in the days of these kings shall the God of heaven set up a kingdom, which shall never be destroyed: and the kingdom shall not be left to other people, but it shall break in pieces and consume all these kingdoms, and it shall stand for ever" (Daniel 2:44).
The overarching message of Daniel is that Jesus the Messiah is even now ruling over the nations. He is the King of kings. Daniel tells us that Messiah's kingdom will advance in the whole world from "generation to generation" (Daniel 4:4,34). Christ's dominion is "given to the people of the saints of the most High" (Daniel 7:22). Our purpose then is to see "all people, nations, and languages … serve and obey him" (Daniel 7:14,27).
This comprehensive work offers a fascinating look at the book of Daniel in preterist perspective. Great attention is paid to the writings of ancient and modern historians and scholars to connect the dots and demonstrate the continuity of Daniel's prophecy with all of Scripture.
(We accept PayPal and all major credit cards.)